At draft time, one team's savior is another team's headache. Is "combo guard" a sticky label? And everyone loves Trevor ... but how much is he actually worth?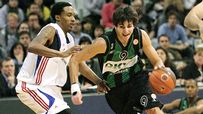 Matt Moore of Hardwood Paroxysm: "[Ricky] Rubio has the potential to be a game-changer (so to speak) for certain teams. New York. Minnesota. Even the Clippers though Dunleavy will give up Griffin over his cold, dead body ... Rubio could be a true facillitator for the Wizards, a franchise player for the Kings, the next evolution for the Warriors, or the Nash Toronto wants but can't have. But to Memphis? He's a pain the ass that may decide to play chicken with them; a player that won't sell as many tickets as other players can (we've seen the way Memphis gets attached to awkward looking Spanish dudes), doesn't provide them an inside scorer, makes their investment in Mike Conley seem completely vapid, and generally is a terrible fit ... What compounds this nightmare scenario is how awesome drafting Tyreke Evans would be for them. Even with Conley on board, Evans represents an evolutionary step for the Grizzlies akin to the development of lungs. Versus Rubio, Evans has great size, can attack the basket with an almost religious ferver, will sell tickets being a Memphis U kid, if even for a year, and creates a sort of dark Horsemen aspect for the Grizzlies 1-2-3 combo. Rubio would be like trying to create a cheap knock off family theme park in Memphis."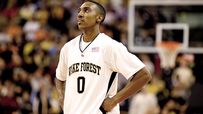 Rob Mahoney of Two Man Game: "For the most part, I try not to worry about position ... Team needs are often better defined as particular skills or even skill sets, and to boil that down to position alone essentially ignores a handful of options. That said, Jeff Teague's position terrifies me. He's obviously a pretty great talent, albeit one that could have benefited from more time playing college ball. He's going to be a fine scorer on the next level, and he's in no danger of slipping out of the first round. There's nothing inherently wrong with scoring 'point guards', provided they're surrounded with the proper accoutrements. The Mavs got a first hand look at a dynamite scoring point in Tony Parker. Jason Terry is another prime example. Unfortunately, both Parker and Terry are outliers; many other combo guards in the league are high volume scorers but also high volume shot takers (Ben Gordon, Monta Ellis, etc.). Many are turnover-prone, defensively inept, and lack the ability to set up even the most basic offensive sets under duress. I don't expect Teague to be an anomaly in the Parker/Terry/Gilbert Arenas mold. He'll score in the pros at a rate that'll pay the bills, but likely won't bring the average team any kind of sustained success. The Mavs want a point guard waiting in the wings when Jason Kidd finally hangs 'em up or leaves in free agency, but you don't leave the keys in the ignition for Jeff Teague. The dude is a shooting guard through and through, and one that can't defend opposing point guards particularly well."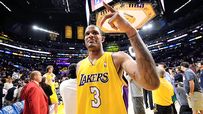 Darius Soriano of Forum Blue & Gold: "Trevor Ariza has earned the right to remain a Laker. He's improved his game to the point that he's already the ideal Triangle small forward ... He's a defensive minded player that has shown he can shoot the three ball all while being mentally tough. He meshes well with Kobe [Bryant] and [Pau] Gasol, moves well off the ball, and has shown a high basketball IQ in picking up our sets on both offense and defense. If he makes some small improvements to his game ... he'll be a true force on a perennial contender. Everyone knows my bias towards Lamar [Odom]. But, I'm just as fond of Ariza. I think (along with Kobe, Gasol, [Andrew] Bynum, and Odom) he's one of our best five players. And just as I've said about LO, we need this player. After all the growth we've seen from Trevor, it'd be a shame to see him truly blossom with another team. I understand that there are aspects to retaining Ariza that are out of the team's control. I also understand the financial implications to keeping both of Ariza and Odom. But, in the end, I think this team deserves the chance to defend its title. In a way, I'd feel cheated if we didn't get to make at least one more run with this entire group in tact. I can only hope the front office and ownership group feel the same way."
THE FINAL WORD
Daily Thunder: What makes a draft bust?
Nets Are Scorching: A Twitterview with Terrence Williams.
The Painted Area: Jonas Jerebko might be the second international player off the board.
(Photos by Josep Lago, Streeter Lecka, Kevork Djansezian/AFP & NBAE via Getty Images)