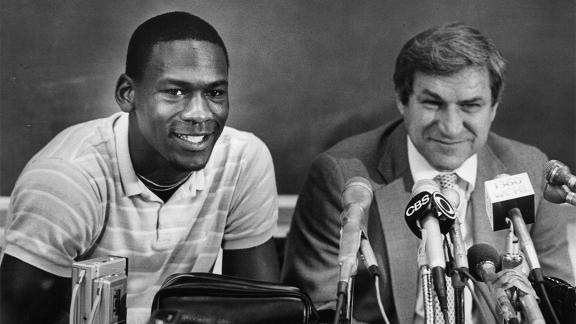 David Thorpe says Smith, a personal hero, deserves massive credit for what Michael Jordan accomplished.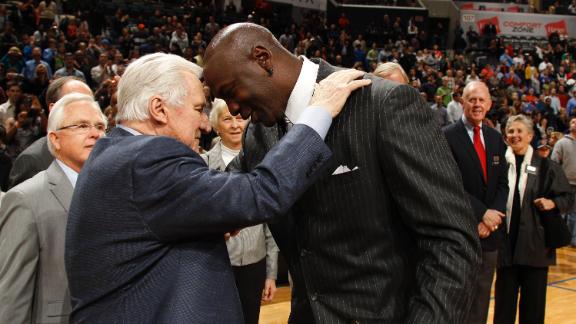 Dean Smith's death was the top story on NBA.com Sunday morning even though Smith never coached a single game in the league. Sometimes the medium really is the message.
Michael Jordan seemed to succeed at everything he attempted. But now, explains Michael Wallace, Jordan is searching for a solution for the Charlotte Hornets' struggles.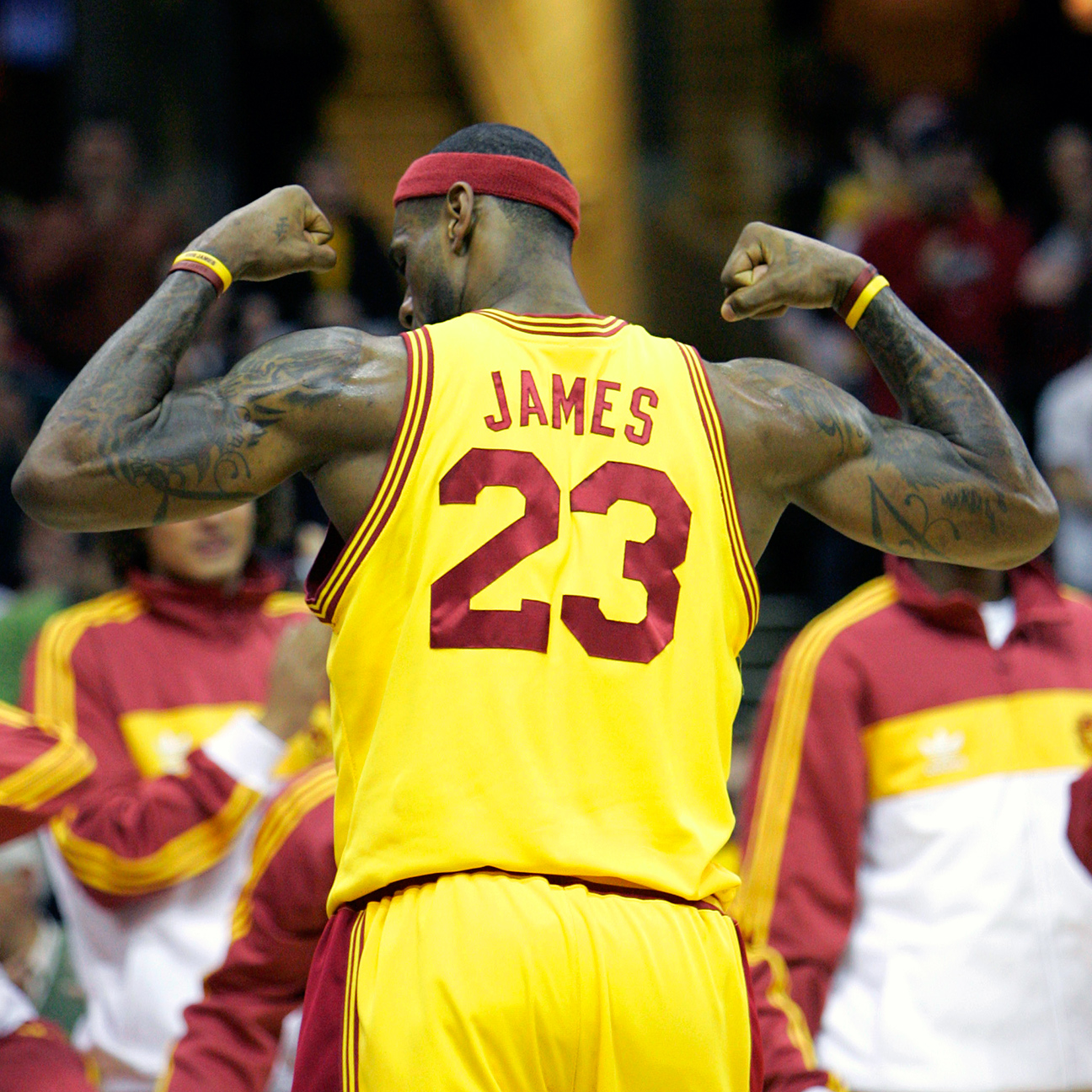 LeBron James announced Sunday that after four seasons of wearing No. 6 with the Miami Heat, he'll go back to his original No. 23 when he rejoins the Cleveland Cavaliers this season.
The Moment is a new ESPN.com basketball series about points in time that reveal a lot about the game. Teammates fight.They fight like siblings, like roommates, like couples.
Fifteen years ago today, Michael Jordan and Scottie Pippen led the Chicago Bulls to their third straight NBA Championship and sixth title in an eight-year span.
730d
ESPN Stats & Information
For the first time since Michael Jordan's shot over Craig Ehlo in Game 5 of the 1989 Eastern Conference First Round, the Chicago Bulls won a "winner-take-all" game on the road.
775d
Micah Adams, ESPN Stats & Info
As it pertains to the NBA, "clutch time" is defined as less than five minutes to go in the fourth quarter or overtime and the score within five points.
782d
Ernest Tolden, ESPN Stats & Info
While MVP front-runner LeBron James has captured most of the Miami Heat's headlines this season, Dwyane Wade quietly is having one of the most efficient stretches of his career.
"So if I have to guard him… I'm gonna push him left so nine times out of 10, he's gonna shoot a jump shot. If he goes right, he's going to the hole and I can't stop him.
HOUSTON -- Ten years of retirement have colored our understanding of Michael Jordan's infamous drive in a way six rings, six NBA Finals MVPs and five regular-season MVPs never could.
809d
Pete Newmann, ESPN Stats & Information
In advance of Michael Jordan's 50th birthday Sunday, let's summarize his career from 1 to 50.1 -- NCAA title (1982), in which he scored the game-winning points.
809d
ESPN Stats & Information
With a dunk late in the fourth quarter of Tuesday's game, LeBron James became the first player in NBA history to have six straight games with 30 points and shoot better than 60 percent from the floorJames has scored 185 points, hauled in 40 rebounds, handed out 39 assists and shot 71.
NBA stars are severely underpaid vis-a-vis their market value to their sport. They're not the only ones. From Paul Doyle, a track and field agent, via Sports Illustrated and Forbes: "'Bolt is the highest-paid athlete in the history of track and field, but he's also probably the most underpaid athlete in the history of track and field.
1026d
Ryan Feldman & Gregg Found, ESPN Stats & Info
Kobe Bryant believes the 2012 U.S. Olympic team would beat the 1992 Olympic team. Is he correct?According to AccuScore, which ran 10,000 computer simulations, the 1992 team would win 53.