November, 6, 2013
11/06/13
12:14
PM ET

By Royce Young
Special to ESPN.com
Archive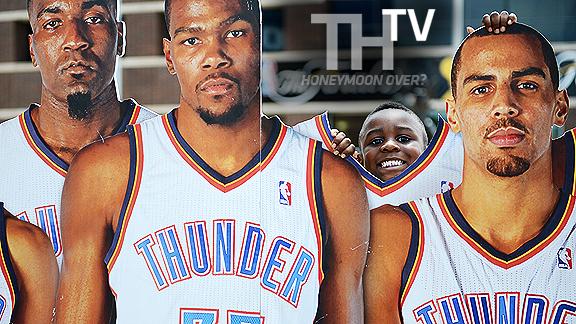 When the franchise formerly known as the Seattle SuperSonics moved to Oklahoma City in 2008, they brought with them a terrible basketball team. The Sonics were 20-62 in their final season, in the basement of the Western Conference, and a combined 66-98 in the two seasons prior. But what they did have was promise. At least that was the pitch to the new, unassuming fan base. Hang in there, bear with us and maybe by 2013 or 2014, this team could be kind of not terrible.
But the Thunder's first four seasons were much more than that: a combined winning percentage of .679, four playoff berths, three division titles, two trips to the Western Conference finals and one NBA Finals appearance.
With that immediate, almost overwhelming success, the team established a unique brand power and fostered an incredible culture in Oklahoma. After taking the top-seeded
Los Angeles Lakers
to six games in their first playoff series in 2010, the state was in love. No longer merely a novelty or a seasonal distraction from college football, the Thunder were something you could really embrace.
But with success comes expectation. And with expectation its ugly cousin, entitlement. Pretty soon, "We're just happy to be here" becomes, "We want to win now." And it isn't just the fans -- the national media has started asking pointed questions, too. And when real-life results have fallen short of expectations, the Thunder love has cooled.
After a freak injury to
Russell Westbrook
derailed their once-promising 2012-13 season, the Thunder's perception has drastically changed. General manager Sam Presti is no longer the boy genius. The "Thunder Model" no longer looks like such a sure thing. The Thunder once seemed infallible, the team all other teams should try to emulate. But that's clearly no longer the case.
On Sunday night,
from Haralabos Voulgaris
: "Really hope KD bolts OKC when he can, OKC ownership definitely doesn't deserve him." ESPN.com's Marc Stein retweeted Voulgaris,
tacking on
, "Flammable one, but getting harder to argue." Recently on "NBA Countdown," Bill Simmons called the Thunder a "mom-and-pop organization." For Oklahomans, who obsess over the national perspective of the team, these kinds of statements cut deep.
Identifying the origin of this new perspective on the Thunder really isn't hard -- Oct. 28, 2012, the night they traded
James Harden
to the
Houston Rockets
. The Thunder offered Harden, then a year away from restricted free agency, a significant extension, one that would've made him the highest paid sixth man in NBA history, but he rightfully wanted a bigger role and more money. It's a decision that hasn't worked out too badly for him, either.
When Harden departed for Houston, Oklahoma City lost more than his significant production. He also took the team's innocence. After four years of riding the good times to the top of the standings, the trade was the official "welcome to professional sports" moment for a new fan base, and its fallout is still rippling down the Oklahoma prairie. People still aren't over it, and they may never be. Something was taken from them -- not necessarily Harden, but the chance to really see what that Thunder team could do.
"

But with success comes expectation. And with expectation its ugly cousin, entitlement. Pretty soon, 'We're just happy to be here' becomes, 'We want to win now.'

"
Outside the arena before Sunday's game against the Suns, a fan approached me -- we do casual encounters with strangers in Oklahoma City. After exchanging introductions, the first thing he said was, "I think I'm ready to hit the panic button."
The Thunder were 1-1.
But let's take a broader perspective. Here's the current state of the Thunder: With Westbrook back -- and not just back, but
back
-- they have a roster that won 60 games last season, finished atop the Western Conference, logged a near-historic margin of victory, finished in the top five in both offensive and defensive efficiency and features the best player in the NBA not named
LeBron James
. The only significant subtraction was
Kevin Martin
, who was quietly effective in his lone season with the team after coming over in the Harden deal. And if losing the reigning sixth man of the year didn't slow the Thunder down, will losing this sixth man really do it?
The clock on when they will reach such lofty expectations appears to be ticking, though. After bowing out in the second round of the playoffs to the
Memphis Grizzlies
, the Thunder, fearing the repeater tax, chose to invest in the development of their young talent rather than spend in free agency. The approach was an affront to those hoping for a splashy move that signaled they were really taking advantage of their championship window, and for some, it officially began the countdown to Kevin Durant's free agency in 2016.
The Thunder are guaranteed three more seasons with Durant, and four with Westbrook. The fear of either leaving for another city is unspoken, but real. Oklahomans don't want to admit it, but the whole state suffers from a "little man's complex." For one of their cherished stars to leave on his own choosing would be the most traumatizing event since Garth Brooks became Chris Gaines. That anxiety brought on by the future unknown has taken Presti's process and placed a spotlight squarely on the present.
[+] Enlarge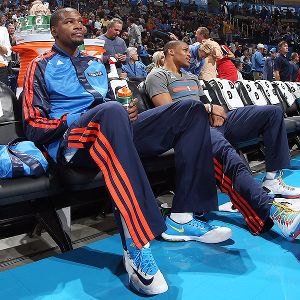 Layne Murdoch/NBAE via Getty Images
The Thunder have avoided the luxury tax, but that has less to do with the current finances and more about the future bottom line. They aren't philosophically opposed to paying the tax -- OKC was willing to dip about $9 million into it with its final offer to Harden -- but they are fearful of the repeater tax. And with three seasons guaranteed left with Durant, having the house in order for the summers of 2014, 2015 and 2016 was more important than breaking over the tax threshold this season for a player like
Dorell Wright
or
J.J. Redick
.
Still, fans are fickle, especially once they get a taste of winning. Four years ago, everyone in OKC could recite Presti's talking points -- process, sustainability, development, patience. Now, those same fans have dropped the message and are now saying things like "title or bust."
The process Presti preached has been accelerated, but the goal remains -- a championship-level team in a small market. That's the overlooked part of Presti's sustainability propaganda. The idea with that isn't to just be a decent team for the next 10 years. It's to win 10 straight championships. And if you're going to do that, you have to have 10 outstanding teams. It's simple probabilities: The more bullets you have in your gun, the more opportunities there are to hit your target. The Westbrook injury resuscitated the anxiety over the Harden trade, but it should've reshaped things the other way. Certain events aren't predictable. And if your plan is to "go for it" for one season or two, you're a torn meniscus away from it all falling apart, and more devastatingly, you might have to spend the next six or seven seasons trying to dig out of that short-term decision.
So as expectations in Oklahoma City grow larger, the collective patience is stretching thin. The taste of winning and visions of raising a banner have clouded everyone's vision and acceptance of the original plan. But their ascendancy was always probably a little misleading, or at least misunderstood. This has always been a process and one that really, still remains right on track.
August, 20, 2010
8/20/10
8:32
PM ET

By Kevin Arnovitz
ESPN.com
Archive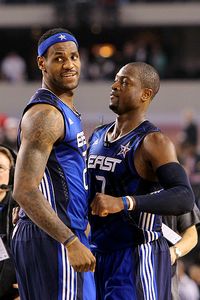 Jed Jacobsohn/Getty Images Sport
Forget about the hoopla in Miami, and let's talk about the basketball.
The basketball in Miami
The concentration of talent in Miami has created a dramatic storyline the NBA hasn't seen in years. In late October, the narrative will finally give way to live basketball, as the offseason machinations fade into the background. Fans and observers can debate
whether a team of LeBron James, Dwyane Wade and Chris Bosh in Miami is healthy for the NBA
, and the Heat's first final-possession scenario will likely launch silly arguments about who rightfully deserves to be called "the man" in Miami. Lost in the cacophony of hysteria is the single most fascinating question headed into the 2010-11 season: What will the Miami Heat's 94 or so possessions look like on a nightly basis? How will James play off Wade and vice versa? How do you defend a Wade-James pick-and-roll? Will we see a lineup of Eddie House, Wade, Miller, James and Bosh (talk about the end of positional orthodoxy!)? Will Bosh benefit from the disproportionate attention opposing defenses will have to devote to the perimeter? And how will Bosh handle the more workaday duties of being the big man down low? However you feel about what's transpired since the beginning of July, the experiment being assembled in Miami is a basketball lover's dream. If you find Miami's personnel unlikable, then root like hell for the opposing defense. Either way, you won't be disappointed.
The blueprint in Oklahoma City
The Thunder emerged last season as the most promising young outfit in the NBA. They finished with 50 wins and gave the Lakers their toughest Western Conference playoff series. Then, this offseason, they extended a max contract to Kevin Durant and fortified their bright young core by adding Morris Peterson, Daequan Cook and first-round draft pick Cole Aldrich. In some sense, general manager Sam Presti's decision to essentially stand pat might have been one of the the boldest move of the offseason. Many executives with a talented core and some money to spend would've committed to a high-dollar addition, but Presti stayed the course. He's banking that the maturation of Durant, Russell Westbrook, Jeff Green, James Harden and Serge Ibaka will continue and vault the Thunder over of the scrum in the Western Conference. Is he being realistic? Can the Thunder ride a frontcourt of Green, Nenad Krstic, Ibaka, Nick Collison and Aldrich into the ranks of the NBA elite? Can a team that sustained no major injuries last season decline to add a single major pieces and still pick up 5-10 wins? The answer to these questions will give us an idea of how much "upward trajectory" is worth in the NBA.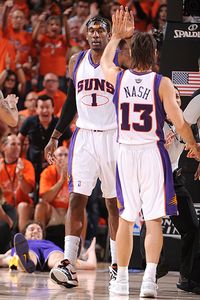 Andrew D. Bernstein/Getty Images Sport
Steve Nash and Amare Stoudemire: Beautiful while it lasted
The power of Nash
Amare Stoudemire provides us with one of the best controlled experiments in recent years.
Watching him run the pick-and-roll with Steve Nash in Phoenix for eight years, we grew to regard Stoudemire as one of the most prolific power forwards of his generation. In New York, Stoudemire will benefit from the presence of coach Mike D'Antoni, who conceived many of the schemes that enabled him to flourish, but will be without Nash for the first time since 2004. How will swapping out Raymond Felton for Nash affect Stoudemire's game? Back in Phoenix, a 36-year-old Nash will have to replicate what he did during his 2005-06 MVP season when Stoudemire missed virtually 79 games -- cobble together an offense with imperfect parts. How Stoudemire performs without Nash as his dance partner and how Phoenix fares with an offense that will be more reminiscent of their 2005-06 season -- when Nash maximized the versatility of Shawn Marion, Boris Diaw and Raja Bell -- will tell us a lot about Nash's enormous impact on the game he plays as beautifully as anyone.
The defense in Chicago
The Boston Celtics' return to the NBA's upper echelon was predicated first and foremost on their defense. They unleashed a pressurized force field designed and implemented by Tom Thibodeau, and ultimately adopted by other teams around the league, including the Los Angeles Lakers. This June, the Bulls tapped Thibodeau to fill their head coaching vacancy. He joins a Bulls team that put together a strong defensive season last season, finishing 10th in efficiency. Skeptics might look at Derrick Rose -- whose defensive instincts are a far cry from Rajon Rondo -- and Carlos Boozer and conclude that Thibodeau doesn't have the personnel to succeed the way he did in Boston. Yet in 2007, Thibodeau took a quintet that featured Ray Allen (who had a horrendous defensive reputation coming from Seattle), an undisciplined big man in Kendrick Perkins, a second-year point guard in Rajon Rondo who'd started only 25 games and made them one of the best defensive units in basketball. With Joakim Noah anchoring the interior, the lanky tandem of Luol Deng and Ronnie Brewer on the wings, Boozer's sharp basketball IQ and Rose's gifts, Thibodeau should have the tools to sculpt a top-5 defense. If the Bulls buy in, we'll have a better understanding whether Thibodeau's kind of tactical expertise is transferable -- and an inkling of just how dangerous the Bulls could be.
The reign in Los Angeles
A calm has set in over Los Angeles, where the Lakers went about their offseason business with all the fanfare of a routine annual checkup. While the rest of the basketball universe was focused in on LeBron James and south Florida, the Lakers quietly added veterans Steve Blake, Matt Barnes and Theo Ratliff and re-upped head coach Phil Jackson. Even when the Lakers were stringing together three consecutive titles at the beginning of the millennium, there was always a swirl of intrigue surrounding the club. That's no longer true, as the Lakers have assumed a posture of professional incumbency the league hasn't seen in quite some time. Will the Lakers ride the precision of their system, the collective experience and poise of their core and the natural attributes of their defense to a fourth straight Finals appearance? Barring serious injury, is there anything that can disrupt the Lakers' rhythm? Is a successful formula ever in danger of becoming predictable?
The patience in Portland
Before the Oklahoma City Thunder became next year's model, the Portland Trail Blazers were on the brink of creating something special. The sketch of a winner was stenciled on the Rose Garden floor -- an all-powerful wing primed to take big shots, a talented power forward oozing with finesse, a defensive and rebounding force in the middle and smart supporting players who embraced their roles. Injuries and disruption turned the 2009-10 campaign into a holding pattern, but the pieces are still in place for the Trail Blazers to achieve. Health remains a concern, as Greg Oden will try to return from a fractured left patella. But if the big man can log 2,000 minutes, Portland should be able to complement their Top-1o offense with the kind of dogged rebounding and efficient defense that made them a popular No. 2 pick headed into last season. The question those with an affection for Portland don't want to ask is, how bright is the team's future if he can't?
The possibility of youth
The appeal of the league's top-rated rookies runs much deeper than individual performance. Their presence can ripple beyond whatever spot on the floor they happen to occupy. Blake Griffin not only has the power to explode to the rim every time he touches the ball, but he also has the potential to transform Baron Davis into the joyful point guard the world fell in love with in the spring of 2007. John Wall's well-honed instincts won't just fill up the box score, but also could revive a fan base in Washington that was teased with meaningful basketball a few years ago, only to watch their franchise return to the wilderness. DeMarcus Cousins could become the Kings' more formidable presence in the frontcourt since Chris Webber left, but more important, he and Tyreke Evans have a chance to redefine what big-small combos can do in the rapidly changing pro game. "Upside" is a word thrown around a lot in June, but watching that potential unfold produces unique findings. And that's why we watch.
December, 24, 2009
12/24/09
3:03
PM ET

By Kevin Arnovitz
ESPN.com
Archive
August, 11, 2009
8/11/09
10:29
AM ET
Leon Powe's outsized heart moves to Cleveland. Kurt Rambis brings his pedigree and eyewear to the Twin Cities. And Mike Miller stretches the boundaries of social media.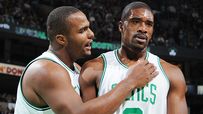 John Krolik of Cavs the Blog: "Leon Powe is about as good as an undersized, unathletic player with no range or ball skills to speak of can be. Yes, there's a definite ceiling in terms of how many ways he can impact a game. But as a pure banger, Leon Powe is just about as good as they come. Powe had the best offensive rebound rate of any power forward for the second consecutive year last season, and 9th in rebound rate overall. And offensively, Powe might not have any real jump shot whatsoever, but he knows his limitations and spends what time he has with the ball in the paint, shoving bodies around and trying to get the ball in the basket any way he can. 80% of Powe's shots came in the immediate basket area last year, and despite his dip in proficiency on layup-type shots from 07-08 to 08-09, his love of the dunk gave him a very respectable 60% mark on 'inside' shots ... For all Powe's strengths skill-wise, he still has major disadvantages athletically: He is much smaller than most centers and much slower than most power forwards. And he can't stretch the floor ... But overall, this is a great player and a great guy coming to the Cavaliers with very, very little financial risk involved, so my final position is that I congratulate the front office for getting yet another deal done, congratulate Mr. Powe for finding a team, and hope to see him on the floor reasonably soon."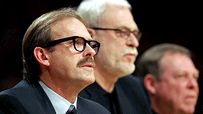 Patrick Hodgdon of Howlin' T-Wolf: "What I like about [Kurt] Rambis right off the bat is that he has always been surrounded by success in the NBA and owns seven championship rings, 4 as a player and 3 as a coach. He has played for Pat Riley alongside Magic and Kareem and has been an assistant under arguably the best coach in the NBA in Phil Jackson with whom he's coached Kobe and Shaq. The fact that success breeds success in the NBA is something I think that goes underrated. Sam Presti is doing a bang-up job in Oklahoma City because he learned it first in San Antonio. So is Kevin Pritchard in Portland. When you are around successful teams you learn how to emulate them and bring with you a blue-print for success. Rambis also brings actual coaching experience as an assistant for the Lakers for 10 years as well as experience from a short stint as head coach of the Lakers in 1999 during the lockout shortened season where he went 24-13 before being swept by the NBA champions Spurs in the second round that year. Something I also really like on his resume: he's been a coach with Kobe and Shaq on the team where he has seen the best at their best but more importantly at their worst, which is invaluable experience in the league ... "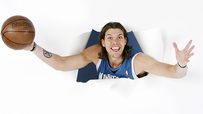 Kyle Weidie of Truth About It: "Mike Miller is for serious about his social networking. How serious? Damn serious enough to debut his new website with an inspirational Eminem 'song' that came out seven years ago. Miller also has a new blog entry, introduced by the 'frightening/sad/tough/crying on the inside/I'm from South Dakota/my fav rapper is Killer Mike/I'd eat a man's heart if it were legal and tasted like cheese wiz & beer' face you see above. Damn. That's serious enough to remove the 'r' from 'for' and make it a fo'. Mike Miller is fo' serious. Personally, I think Mike Miller is serious enough to drain more than 150 threes, drop more than 250 dimes, snag more than 350 boards, and shoot more than 42% from long distance this year. So if you're around, become a fan of Miller on FaceBook, follow his Twitter, or become a member at his website. Go give the guy they call 'White Mike' some support so that he and the Wizards can be working their hardest up to and through the 2009-10 season. After all, Brendan Haywood isn't the only guy playing for a contract this year."
THE FINAL WORD
Hoopinion: A comprehensive Rookie Guard Study from Bret LaGree.
Valley of the Suns: Dabbling in free agency counterfactuals from the Summer of '04.
Roundball Mining Company: The upside of losing Linas Kleiza.
(Photos by Steve Babineau, Lisa Blumenfeld, Joe Murphy/NBAE via Getty Images)
The Salt Lake Tribune's Ross Siler has spent the week in Orlando tracking down the Summer League's most interesting stories. Today, he caught up with Congolese forward Serge Ibaka, the Thunder's (then Sonics) first-round draft pick in 2008.
No matter the language barrier -- or the fact that summer-league teammate Moses Ehambe was serving as his interpreter -- Serge Ibaka was able to find the words Thursday to describe the experience of arriving in Oklahoma City from Congo and Spain.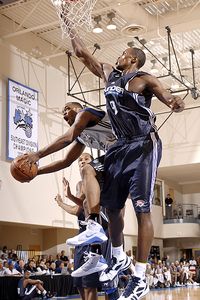 Serge Ibaka: Averaging 13.7 points per game in Summer League action. (Photo by Fernando Medina/NBAE via Getty Images)
"It's totally different," Ehambe said in translating. "It's real calm and relaxing. It's peaceful. He likes it a lot. It's good for us basketball players to be out there. He feels really blessed to be there."
Whether he knew it or not, Ibaka once represented one of the great mysteries in the NBA: the teenage forward chosen 24th overall in the 2008 Draft who promptly returned to Spain for another year of development.
Just holding his rights seemed to constitute an embarrassment of riches for the Thunder, set someday to add Ibaka to a roster with Kevin Durant, Jeff Green, Russell Westbrook and now No. 3 overall pick James Harden.
The only question was when Ibaka would come to the NBA. The answer judging from this week's games in Orlando is sooner rather than later. Not only does he outrun smaller players on the floor, the 6-foot-10 Ibaka's game is far more refined than expected.
"He wants to play [in the NBA] really bad," Ehambe said. "It's way different than in Spain, but he's really excited."
The Thunder have yet to make any official decisions, but they have been impressed by Ibaka's play so far and are strongly considering keeping him on their roster this season. Ibaka is set to turn 20 on Sept. 18, only days before the start of training camp.
To accelerate the adjustment, one of Ibaka's coaches in Spain will join the Thunder for summer-league play in Las Vegas. Ibaka also started taking English lessons during his time in Oklahoma City.
"The one thing about him is he's an incredibly focused individual, just in his make-up," Thunder general manager Sam Presti said. "He's focused, but he's also very humble.
"He obviously knows that learning a language is going to help him to be a better player, so he's spent a lot of time working, taking English lessons seriously on the days leading up to this."
The Thunder, who scouted Ibaka for a season before the draft, were impressed at how quickly he learned Spanish while playing in the country. Ibaka joked that it only took him three months to become fluent.
There have been momentary miscommunications this week -- when Ibaka has to take out the ball, when he misses a play call -- but he plays at the right speed for the Thunder and is a fan of the 20-year-old Westbrook.
"He likes it a lot because they're the same age," Ehambe said. "[Westbrook] plays really hard, he likes running, just like he does. He loves playing with a point guard that runs the floor with him. He loves having a point guard like Russell Westbrook."
Just in case that wasn't enough, Ibaka interjected, "I'm very happy my team point guard Westbrook."
Ibaka started Thursday alongside Byron Mullens -- no longer B.J. -- and matched up against Boise State's Jason Ellis. Ibaka missed a baseline jumper and lost his handle on a couple of passes but got to
the foul line from the low post.
Ibaka hit a right-handed hook in the second quarter and was called for a loose-ball foul when he went up to dunk a missed Westbrook free throw while it hung on the rim. He had two blocks and dunked
off a Westbrook pass in the third quarter.
(Westbrook and Mullens, meanwhile, both had impressive games, with Mullens scoring 18 points with equal parts alley-oop dunks and long jumpers. Westbrook finished with 19 points and hit a turnaround jumper in the first half over Blake Ahearn after Ahearn bumped Westbrook and then tried to slap the ball out of his hands as he walked away.)
For the afternoon, Ibaka had 15 points, two rebounds and two blocks, hitting five of eight shots and five of seven free throws. It was the third time in three games in Orlando that Ibaka has scored in double figures. His energy and instincts on the defensive end also have been good.
Despite the language barrier, Harden called Ibaka a great teammate and said he hoped he'd be with Oklahoma City this season. If he does, the Thunder believe he will fit in as a worker on a team that has
been built around them.
It also appears Ibaka will fit in well in the NBA. He wore a designer Louis Vuitton backpack around the RDV Sportsplex. "It's fake," Ibaka joked.
July, 3, 2009
7/03/09
10:21
AM ET
Ron Artest supplants Trevor Ariza as the three-man in the Lakers' triangle. Celtics fans bid a wistful farewell to fan fave Leon Powe. And is Paul Millsap the right guy for OKC's front line?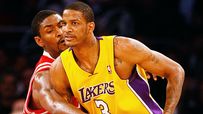 Rob Mahoney of Hardwood Paroxysm: "[Ron] Artest only makes sense offensively in situations where his skills can be utilized without damaging the team concept. Los Angeles, home of the triangle offense, is not that place. Artest's tendency to stop the ball, throw possessions into the wind, and take what can only be described as 'Ron Artest Shots' can't fly well with Phil [Jackson], with Kobe [Bryant], with Pau [Gasol], with Tex Winter, or with just about anyone who has come to know and love (or at least respect) the most dominant offensive unit in the game. The Lakers ... were able to dissect a fantastic defensive team in the Finals because the talent was there and the system was there. Artest brings plenty of one, but substitutes the other for generally poor basketball IQ and the possibility of going bonkers at any particular time. Sweet. On top of that, the Lakers seem to be severing their ties with Trevor Ariza. Signing Artest is doing more than showing Ariza the door. It's pushing him out, throwing his stuff out on the lawn, and handing Ron a molotov cocktail ... The true delight comes in the fact that Ariza could function within the system at a level we can never expect Artest to. Trevor made a habit out of deferring on offense, and perfecting a few offensive skills in his ability to hit the three from select spots and his tremendous finishes ... This team clearly competes at a different level with Ariza on the floor, and that's a credit to just how hard he's worked on his game."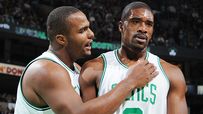 Zach Lowe of Celtics Hub: "I really hope Leon Powe knows how much Celtics fans like him and will miss him. We all know why that is -- the well-documented childhood difficulties, the never-ending series of knee injuries that seemed to happen right when he was turning a corner, and the way Leon responded to all of it by working even harder. He's a bit of a cliché fan favorite, actually -- the scrappy role player who overcomes personal and professional obstacles to contribute to a championship team. But let's talk about basketball. There was something that drew me to Leon Powe from the moment I saw him play: He's a bit awkward ... Leon is not pretty to watch. You see -- almost feel -- every bit of effort it takes him to put the ball on the floor, lower his shoulder into a taller defender and flick a one-handed shot toward the rim. He can't leap much without a head of steam, and he's not quick or explosive enough to beat his defenders with spin moves or dribble-drives ... He often pushed off with his left hand to create the minimal space he had. Every time he attacked the rim, I cringed, expecting an offensive foul. The shots, once released, look a bit like blind tosses toward something approximating the correct area of the rim or the backboard. And they always seem to bounce around the rim and off the backboard before going down. And they went down 52 percent of the time, and 57 percent of the time in the '08 championship season ... He is a graceless, below-the-rim player for the most part, and I love him for it."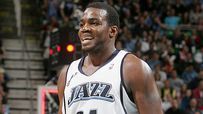 Royce Young of Daily Thunder: "I think the organization sees Uncle Jeff [Green] as its power forward. But if they sign [Paul] Millsap, I guess we'll know they think differently. Unless of course Millsap is being signed just to take Nick Collison's spot, which would be great if the Thunder could sign Millsap for the same money they're paying [Nick] Collison. But that probably has about as much chance of happening as me getting a 10-day contract. Millsap is a nice player. He was excellent in Carlos Boozer's absence last year and that great play earned him what's sure to be a nice contract. But the Thunder's fairly stacked at power forward. Of course there are Green and Collison, but what about D.J. White who played just seven games last year? White looked pretty darn good in those games and with some added weight and a little refining, what's to say he's not going to be an excellent backup big man? Or even Serge Ibaka? He's coming over and playing in the summer league. Maybe he blows management away and makes the roster as an extra big. Now you're jammed full of power forwards, but one of them you just signed for five years and $40 million. To me, signing Millsap isn't a very [Sam] Presti-like move. It seems like a rushed, let's-get-better-right-now move instead of the planned, calculated progression Presti has had since he took over. Signing Millsap would make you either take some clothes to Goodwill or make you completely rearrange everything."
THE FINAL WORD
Bucksketball: An open letter to Detroit fans, re: Charlie V.
The Two Man Game: Welcome to the Big D, Marcin Gortat.
Orlando Magic Daily: A concrete-heavy photo tour of the Magic's new home for 2010-11.
(Photos by Jeff Gross, Steve Babineau, Melissa Majchrzak/NBAE via Getty Images)
May, 23, 2009
5/23/09
11:13
AM ET
One shot. The 1 spot for the Lakers is a concern. And is Gregg Popovich still The One in San Antonio?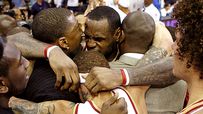 John Krolik of Cavs the Blog: "On Friday, the funeral was a second away. The Cavs had blown the biggest lead of the playoffs, and were about to lose two in a row on their supposedly infallible home floor. LeBron's lack of a reliable jumper had been exposed down the stretch when he was forced to drive into a waiting defense and got absolutely stuffed, and then, with the season on the line, he did, of all things, travel. (Even worse than the crab-dribble; LeBron took about 7 steps. That was less a walk than a hike.) If Hedo Turkoglu takes literally one second longer to make his move, King James' coronation takes another year, at least. But he didn't. And Hedo bit down to cover the possible lob instead of preventing a run-out to the three-point line at all costs. And LeBron hadn't made a three all night. For that matter, he'd only made two jumpers. And he'd only made one buzzer-beater in his career. And never in the playoffs. And never from three. None of that mattered when the ball went through the net and landed. Lights on. Wrist extended. Game over. Series tied. Season Alive."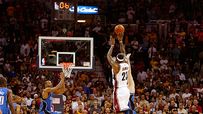 Zach McCann of Orlando Magic Daily: "Really, this game wasn't much different from Game 1 -- early deficit, furious comeback, closely-played fourth quarter and a game-winning 3-pointer. Only this time, it will be LeBron James' off-balance, awkward, rim-rattling heave that will surely be shown on highlight shows and Ultimate LeBron for years to come. Sure, there are certain elements of the play that Magic fans can question. The Magic could've double-teamed LeBron or put Mickael Pietrus on him, for starters. But at the end of the day, it was just an incredible shot - in all honesty, one of the greatest shots I've ever seen and what will likely be a major building block in the legend of LeBron James. According to the stats, James will make that shot about four out of ten times in a super-clutch situation. The Magic will generally take those odds, particularly on a road playoff game against the NBA's No. 1 seed. But when it left his hand, you knew it was going in."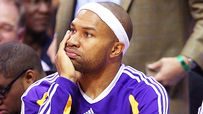 Kurt Helin of Forum Blue and Gold: "I'm frustrated by the guard play. I'm not frustrated by the missed last second shot by [Derek] Fisher ... What is frustrating was Fisher's play in the third quarter, when the Lakers had a big lead and he kept driving into a forest of defenders looking for…. a foul I guess. A parting of the Red Sea. Whatever. Doing it once and not getting it is one thing, the two subsequent times when the same thing happened is very frustrating. But Phil Jackson trusts Fisher because they have a history. Because he is stable. Because he has hit big shots in the past. All the reasons that we Lakers fans love Fisher. But at some point in these playoffs that trust has to bend to the new reality that Fisher is not getting the job done. He is a defensive liability. He is not hitting his shots. He is just not the same player ... Laker guards outside of Kobe were 6 of 24 in game two. That simply will cost the Lakers games. It's frustrating because I want someone to grab the opportunity and play so well they demand the minutes. It hasn't yet happened."

THE FINAL WORD
The Painted Area: Where was Rashard Lewis on the final play at the Q?
Daily Thunder: In Sam Presti We Trust.
48 Minutes of Hell: Evaluating Gregg Popovich.

(Photos by Gregory Shamus, Ronald Martinez/NBAE via Getty Images)
June, 29, 2007
6/29/07
3:54
AM ET
Kevin Durant said yesterday that he did not need to be a savior in Seattle, because Ray Allen was there. Now Ray Allen is not there.
It's a bit of a dizzying set of changes for Seattle. Does it all make sense?
ESPN's David Thorpe is all for it. He says:
Sam Presti is hitting the reset button. Now Wally Szczerbiak starts at the two. They will probably move one of their point guards, Luke Ridnour or Earl Watson. Delonte West is a fabulous guy, and he'll give you some good minutes.

Then Jeff Green is an off the charts good person, and probably the best player in this draft -- except for maybe Julian Wright -- to play alongside Kevin Durant. He can help the team without needing the ball, while being your third go-to guy.

I don't think they really have a center. But now maybe you can sign-and-trade Rashard Lewis for someone. I don't think it will happen, but perhaps a point guard and Lewis could get you Jermaine O'Neal. Remember: Indiana is desperate for point guards.

But you certainly don't have to say goodbye to Lewis. He can stay and it would be fine. Kevin Durant, Rashard Lewis, and Jeff Green can all play multiple positions. Even if Kevin Durant comes off the bench and plays 30 minutes, like Ben Gordon did in Chicago, then that would be fine.

Sam Presti has made a great start.