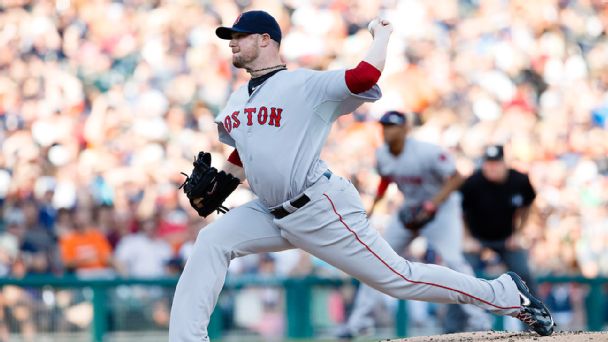 Not Looking Good
Jon Lester got knocked around and the Red Sox trail the Tigers late. Napoli to return Sunday » Hot Button: Real Sox?

Woes on O »
Rick Osentoski/USA TODAY Sports
Celtics

Chris Forsberg
Johnson on jersey: 'The '90s were good' Story
Patriots

Jason Whitlock
Patriots' Tom Brady, Robert Kraft get taste of justice system Story

Find Tickets:
Buy Boston Sports Tickets and all other Boston Area Tickets at StubHub!

See all tickets
Bruins

NHL officially announces Gillette Stadium as host of 2016 Winter Classic Story
ESPNBOSTON STREAMING ONLINE
SportsCenter AllNight
2:00 AM-6:00 AM


All Times ET On-Air » Streaming »