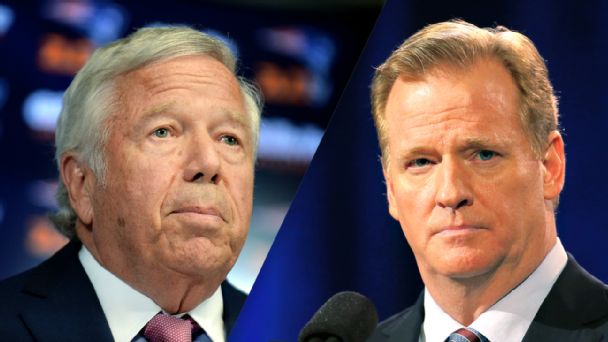 Fight's On!
Robert Kraft's bitter rebuke of the NFL is nothing short of an unprecedented declaration of war. Seifert » Kraft lashes out »Full statement »Watch

Brady on FB »Poll

Team backs Tom » More »
Getty Images
Celtics

Chris Forsberg
Johnson on jersey: 'The '90s were good' Story

Find Tickets:
Buy Boston Sports Tickets and all other Boston Area Tickets at StubHub!

See all tickets
Bruins

NHL officially announces Gillette Stadium as host of 2016 Winter Classic Story
ESPNBOSTON STREAMING ONLINE

All Times ET On-Air » Streaming »