Commentary
Unveiling the All-Bruschi Team
Recognizing clutch contributors, flag bearers who don't need a spotlight to shine
Updated:
January 24, 2014, 2:02 PM ET
By
Tedy Bruschi
| ESPNBoston.com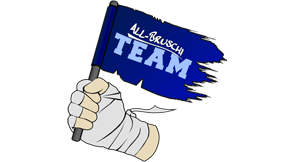 When you look around in the huddle and the game is on the line, you want players who are fighters next to you.
Bigger, stronger, faster doesn't apply. I've seen plenty of those guys wilt when the pressure is at its highest.
What are you going to do when facing adversity and a play needs to be made? The second annual All-Bruschi Team recognizes the players who made plays for their team in those situations throughout the 2013 season.
You won't see many of these guys, if any of them, on TV commercials. Not yet. But they are the backbone of their team, players that I truly enjoyed watching this year. They aren't highly celebrated, but they're the flag carriers you need in order to win games.
QUARTERBACK
WHY HE MADE THE TEAM
Nick Foles
Eagles

Foles was the most efficient quarterback in the NFL this year. He led the league in passer rating and passing yards per attempt, and he threw only two interceptions. This is no dink-and-dunk quarterback; he will take you deep and make you pay. Foles led the Eagles to the NFC East title despite entering the year knowing Michael Vick was the starter. Once Vick went down, Foles stepped in and didn't look back. The Eagles might have found their franchise quarterback.


RUNNING BACKS
WHY HE MADE THE TEAM
Danny Woodhead
Chargers

On the roster, the numbers next to Woodhead's name look like this: 5-foot-8, 200 pounds. Others might focus on height and weight, but Woodhead doesn't, and his production comes as little surprise this year. He was a two-time Division II player of the year in college and has made big plays whenever given the chance in the NFL. He's a two-time All-Bruschi performer. Woodhead was signed by the Chargers via free agency this season from New England, and Phillip Rivers sure isn't giving him back. Whatever you ask him to do, he can do it. Woodhead's key stats this season: 76 receptions, 429 rushing yards and 8 total touchdowns. You ask linebackers around the league who they don't want to be in man-to-man coverage against and Woodhead's name will come up. This kid was born to play football.


Donald Brown
Colts

The fifth-year pro from UConn entered the season as a backup to Vick Ballard. Then the Colts signed Ahmad Bradshaw, which pushed Brown even further down the depth chart. And when Ballard and Bradshaw went down with injury, the Colts traded for Trent Richardson. So what does Brown do? He carried the flag and produced by leading the team in rushing and making plays in crucial moments. Brown welcomed the additions to the backfield by insisting the more weapons for the team the better. Turns out Brown, not Richardson, was one of the most valuable weapons the Colts had all year.


Pierre Thomas
Saints

The offensive options that Drew Brees has are endless -- Jimmy Graham, Marques Colston, Darren Sproles -- but Thomas is the piece of the puzzle that makes this offense special. His versatility sets him apart, especially as a trusty receiver for Brees in the complex screen game that Sean Payton implements. Thomas also provides valuable pass protection for Brees, and he runs hard in between the tackles and moves the chains. Thomas led the team in rushing with 549 yards and led all NFL running backs with 77 receptions.


Anthony Sherman (FB)
Chiefs

Don't look at the stats for this guy. You won't find them. What you will see when you watch the Chiefs play is a solid blocker leading the way for Jamaal Charles. Doing the dirty work is what Sherman did all year, and he did it well. Fullbacks are becoming extinct in the today's NFL, but the Chiefs have a good one in Sherman. He's been called the "heart and soul" of the Chiefs' overall group of backs, and if you need him to cover kicks and play special teams, he can do that too. It also seems that if Alex Smith is in trouble and he needs to flip a pass to someone for a TD, Sherman will be there; just as he was in the wild-card playoff game against the Colts. Being there for your team. Doing your job. That's what fullbacks do, and that's who Sherman is.


WIDE RECEIVERS
WHY HE MADE THE TEAM
Golden Tate
Seahawks

This kid is a gamer. Now that Tate has a more established body of work, it's no shock to me that he's the one who came down with that last-second Hail Mary versus the Packers in 2012. He's always up for the challenge and is fearless. He led the Hawks in receptions and receiving yards. At 5-foot-10 and 202 pounds, every ounce of him has attitude and arrogance on the field. How else can you describe a guy who has @ShowtimeTate as a Twitter handle? These are the kind of guys you hate to play against, but you love to have them on your team. Tate is a strong runner after the catch, with exceptional playing strength. Breaking tackles is second nature to him, which is why Pete Carroll also has him returning punts.


Anquan Boldin
49ers

Clutch. Pure Clutch. Ask the Baltimore Ravens what they missed this year and if the immediate answer is not Anquan Boldin, they're telling a fib. Is he the biggest receiver? No. Is he the fastest receiver? No way. Is he the most valuable player you can have on a team? Absolutely! The 49ers think so. Boldin was the Bill Walsh Award winner, given to the team's MVP. Boldin has been with the 49ers for one season and has already established himself as a leader and tone setter. It's not just the 85 receptions, 1,179 yards and 7 TDs. He also blocks like a beast and gives the entire team confidence in knowing that when the ball is in the air and the game is on the line, Boldin will find a way to get the job done and put the team on his back if he's on the field. He's a two-time All-Bruschi selection. This is my captain. If I had a Boldin jersey, I'd be wearing it right now.


T.Y. Hilton
Colts

When Colts receiver Reggie Wayne went down with a torn ACL, somebody had to pick up the flag and carry it. Hilton did that and more. He's one of the main reasons the Colts were able to come back from a 28-point deficit against the Chiefs on wild-card weekend; head coach Chuck Pagano told Hilton to go win the game in the fourth quarter, and he did just that. Hilton's stat line for that game was eye-opening: 13 catches, 224 yards and 2 TDs. Seeing young players embrace the bright lights of the playoffs and carry their team is what being All-Bruschi is all about. Hilton is a future star in the NFL. He is no one-trick pony either. He can hurt you as an outside receiver but also has the versatility to play in the slot. That versatility, combined with 4.3 speed, makes this kid dangerous. He regularly wears superhero backpacks to games. They need to start making backpacks with a "T" and a "Y."


TIGHT END
WHY HE MADE THE TEAM
Charles Clay
Dolphins

After the Richie Incognito/Jonathan Martin bullying issue became public, the Miami Dolphins had a built-in excuse to pack it in and call it a year. Instead, this team pulled together and focused on playing good football, and Clay was a huge reason for that. His versatility was a challenge for any defense devising a game plan against the Dolphins. Clay put up statistics that rivaled some of the best tight ends in the game; he totaled 69 receptions for 759 yards and six touchdowns. Clay can also run the ball. The Dolphins will put the 6-foot-3, 255-pound Clay at fullback and give him the ball, just as they did in Week 2 against the Colts, when Clay scored a touchdown from the fullback position. Clay more than picked up the flag when Dustin Keller went down with a torn ACL. Tight end, fullback, H-back -- wherever Ryan Tannehill needs this guy to be -- he can do it and do it well.


| OFFENSIVE LINEMEN | WHY THEY MADE THE TEAM |
| --- | --- |
| New England Patriots | Offensive lines are usually the closest positional groups on a team. They win together and they go down together, so I'm recognizing them together. The Patriots' offensive line did it all this season. The Patriots were ranked in the top 10 in rushing and passing, and it starts up front where, after the ball is snapped, if there's a breakdown along the offensive line the play has no chance. This offense is complex and this line has had to change its identity on a week-to-week basis. Whatever game-plan coordinator Josh McDaniels dials up, this offensive line can adapt. Put it all together and this is what you get: The gritty play of center Ryan Wendell, the aggressiveness of left guard Logan Mankins, the workmanlike play of Dan Connolly, the keep-it-loose bookend work of left tackle Nate Solder and the resilient Marcus Cannon at right tackle. They overcame the loss of right tackle Sebastian Vollmer, and Mankins even moved to left tackle to cover for the injured Solder against the Ravens in Week 16. This group may have been the most valuable unit of this team, but don't ask them. They'd rather just drink a brewski. |
DEFENSIVE LINEMEN
WHY HE MADE THE TEAM
Brandon Mebane
Seahawks

Some players are never noticed by the media and fans, but teammates and players know that "without this guy, none of our success would be possible." Mebane is that guy for the Seahawks' defense. He does the dirty work. He's the guy you can see walking off the field in the background as the postgame on-field TV interview is being done with the "stars" of the game. He's not going to fill up the stat sheet consistently, but you give him a gap to fill and blockers to occupy, put it in the bank and rest easy the job will be done. Go into Seattle's locker room and ask guys like linebackers Bobby Wagner and Bruce Irvin who allows them to get their jobs done. The answer will be Brandon Mebane. Some guys know that doing their job allows others to make plays and get the glory; thats what Mebane knows and that's what he does.


Sheldon Richardson
Jets

Richardson has come a long way from cleaning attics to earn money while at junior college in California. He has become one of the best young defensive linemen in the game. His skill set and attitude are perfect for Rex Ryan's defense. Richardson, who finished the season with 78 tackles and 3.5 sacks, lines up anywhere along the defensive front and can be effective. Ryan also put the extremely athletic Richardson at fullback and gave him the ball four times, with Richardson scoring two touchdowns. He plays on a line that includes Muhammad Wilkerson, an All-Bruschi selection last year. The Jets' defensive front has two anchors who will wreak havoc on offenses for years to come.


Calais Campbell
Cardinals

Campbell is an anchor for the NFL's top-ranked run defense, playing in a division where defenses rule. The Cardinals' defense might be overshadowed by the Seahawks and the 49ers; to be the best you have to beat the best, and Campbell and the Cardinals did exactly that when they traveled to Seattle in Week 16 and won in one of the toughest environments in the NFL. In that game, Campbell registered four tackles and two sacks. On the year, the 6-foot-8, 300-pound Campbell had 58 tackles and nine sacks, yet still didn't receive the recognition he deserved as a Pro Bowl alternate. In just his sixth season, he is entering his prime and true accolades will soon follow, but W's are all Campbell wants.


LINEBACKERS
WHY HE MADE THE TEAM
Danny Trevathan
Broncos

Trevathan opened the season by making one of the blunders of the year, dropping the ball before he crossed the goal line after he had intercepted a pass by Ravens quarterback Joe Flacco. The blunder didn't become the norm. The big plays did. On a defense that developed a well-earned reputation for making big plays, Trevathan was often the one stepping up and making them. He intercepted Tony Romo to set up a game-winning field goal against the Cowboys. He forced a fumble that stopped a Chiefs drive in their Week 11 matchup. Big games and big plays -- that was Trevathan this year as he totaled 129 tackles, 2 sacks, 3 forced fumbles and 3 INTs. This 'backer has come a long way from being a sixth-round draft pick out of Kentucky.


Thomas Davis
Panthers

Coming back from an ACL injury is hard enough. Try doing it three times after injuring the same knee. That's right: same knee, same ligament, three times. That's what Davis has done and to watch him play this season knowing what he's come back from should make everyone stand up and cheer for the nine-year pro. Davis started 12 games last year in his first comeback and started all 16 this season, compiling 123 tackles, 4 sacks and 2 interceptions. Luke Kuechly may receive most of the national attention, but it's Davis' example of perseverance and resolve that all members of that defense can look to.


Jerrell Freeman
Colts

One of the leaders of a resilient Colts defense, he helped produce regular-season victories against three of the final four teams in the playoffs (49ers, Seahawks, Broncos). In those three games, Freeman totaled 30 tackles, 1.5 sacks and a forced fumble. On the season, he rang up 126 tackles, 2 interceptions, 6 forced fumbles and 2 fumble recoveries. As his statistics show, Freeman is a linebacker who can do it all. This season I saw him stop the run, defend the read-option, break down stiff-arms, cover some of the best tight ends in the NFL man-to-man, sack the quarterback ... you get the idea. Freeman came out of nowhere. He played college football at Division III Mary Hardin-Baylor. Not the biggest 'backer, at 6 feet and 232 pounds, Freeman also spent three years in the Canadian Football League. Judging by his production and effort, he won't be going back to Canada any time soon.


Daryl Smith
Ravens

You try replacing a legend who retired after delivering a Super Bowl championship to the city of Baltimore. Not an easy thing to do. But after Ray Lewis retired, the Ravens needed someone to step in and help rebuild a defense that was short on leadership. Smith was up for the challenge. Signed to a one-year deal in June, Smith led a defense that was ranked in the top 10 in adjusted points per game (per my final "defensive index"), third-down defense and red-area defense. Smith's 123 tackles were best on the team, and he also had three interceptions (10 passes defensed) and five sacks. This defense was written off by many after the 49 points Denver scored in Week 1. Smith not only filled the defensive stat sheet for the Ravens, he helped start the very difficult process of moving on from a legend.


DEFENSIVE BACKS
WHY HE MADE THE TEAM
Duke Ihenacho
Broncos

There's much more to the Broncos than Peyton Manning. Their defense has come up big all year, and Ihenacho is one of the reasons. He's an explosive player who fills downhill from his safety position with bad intentions. He started playing football his junior year in high school on a dare; now he dares ball carriers to take him on. In Week 12 against the Patriots, Ihenacho stopped 250-pound LeGarrette Blount in his tracks with a crushing hit that knocked the ball out and ended a Patriots drive. Hard-working and hungry, at 6-foot-1 and 207 pounds, Ihenacho doesn't shy from putting his body on the line versus bigger players. He sees and he hits, full speed, and lets the chips fall where they may.


Terrell Thomas
Giants

What a comeback year for Thomas. He returned after missing back-to-back seasons with ACL tears. He played in all 16 games this season and finished with 67 tackles, a sack and an interception. Thomas was a solid defender in the slot for the Giants. Steadfast and determined, he was also NFC defensive player of the week after his 11-tackle, 1-sack, 1-forced-fumble performance against the Eagles in Week 8. If you're looking for the comeback player of the year, Thomas should be at the top of the list.


Devin McCourty
Patriots

When you enter the NFL as a cornerback and establish yourself as a Pro Bowl player your rookie year, you'd assume your future is bright at that position. But McCourty's time as a cornerback was limited, in part, by injuries to others in the Patriots' secondary. Since moving to safety in the middle of last season, McCourty has turned himself into one of the best safeties in the game. Versatile and unselfish, he did what was best for the team. He's a leader on that team and has adjusted his own personal goals for the chance to win championships. If another young player is asked to do the same in that locker room and has any attitude, he'd better look to locker No. 32 and think again.


Chris Harris Jr.
Broncos

Outside of Denver, Harris is one of the best-kept secrets of the Broncos' defense. Step aside Champ Bailey and Von Miller. Harris may be the most valuable piece. Undrafted in 2011, he has the rare ability to play all positions a cornerback is asked to play and do it well. Outside or inside, left or right, Harris will get the job done. Confident and reliable, Harris played the most regular-season snaps of any Broncos defender. He finished with 65 tackles, 13 passes defensed and 3 interceptions. An ACL injury ended Harris' chance to play in the Super Bowl, but people in Denver know he's a big reason they are there.


KICK RETURNER
WHY HE MADE THE TEAM
Julian Edelman
Patriots

After an offseason full of adversity and change on the offensive side of the ball, Edelman emerged as Tom Brady's go-to receiver, catching 105 passes for 1,056 yards and 6 touchdowns. What's even more impressive is the impact the versatile Edelman made as a punt returner this season, picking up a career-high 374 return yards. As a rookie in 2009, Edelman was booed by fans after dropping multiple punts during a training-camp practice, leaving many wondering if the transition from college quarterback was too much for him to handle. But Edelman kept at it and has quietly developed into one of the top returners in the NFL. Tough and talented, Edelman has even played defensive back for Bill Belichick. My kind of guy.


Columnist, ESPN.com
Tedy Bruschi spent his entire 13-year career with the New England Patriots after being drafted in the third round out of Arizona. He played in five Super Bowls, winning three. He retired prior to the 2009 season.
EDITORS' PICKS
When Doc Rivers returns to town, it's always an event. Sunday was no different, as he praised the Celtics' recent playoff push, Chris Forsberg writes.