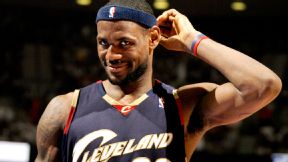 Nathaniel S. Butler/NBAE/Getty ImagesThe guys will react to LeBron James' decision.
Greeny and Golic welcome MLBPA executive director
Tony Clark (8:10 a.m. ET)
, eight-time MLB All-Star
John Smoltz (9:00)
and MLB commissioner
Bud Selig (9:30)
to the show from Minneapolis, MN on Monday.
Get in touch with Mike & Mike by emailing (mikeandmike@espnradio.com) or tweeting (@MikeAndMike) the guys -- we will be with you from 6-10 a.m. ET. Follow all of the action on ESPN2, ESPN Radio or ESPNRadio.com.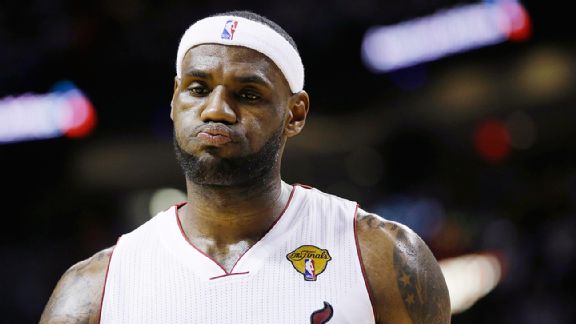 AP Photo/Lynne SladkyChris Broussard tells The Coach and CC about the delay in LeBron James' impending decision and more.
• ESPN NBA Insider Chris Broussard discusses the delay in LeBron James' choice, Chris Bosh's deadline, whether James would return to Miami without Bosh and Carmelo Anthony's consideration of the Bulls. Broussard

• ESPN.com NBA Insider Marc Stein covers the impact of Dan Gilbert's letter, whether the Cavaliers could win a title with LeBron James, Chris Bosh's deadline for his decision and Carmelo Anthony's future. Stein

• NBA TV's Grant Hill weighs in on whether he would stay in Miami if he were LeBron James, the delay in James' decision and the pressure on Chris Bosh to make a choice of his own. Hill

• Former NBA coach Stu Jackson talks about the ramifications of LeBron James' 2010 decision, the state of the league, the timeline for James' present decision and the Cavaliers' roster. Jackson

Cris Carter tells The Coach about what needs to occur for Josh Gordon to recover from his substance abuse problems.
Insider: Hear the full show
Listen to Mike & Mike -- commercial free, either streaming or as a podcast!
Not an insider? Sign up now »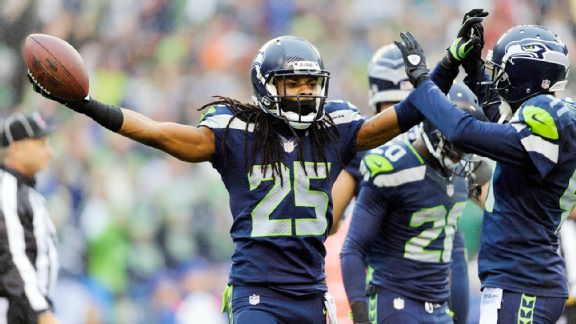 Steven Bisig/USA TODAY SportsRichard Sherman tells Golic and The Coach about life since the Super Bowl, Seattle's outlook and more.
• Seahawks CB Richard Sherman dishes on life since the Super Bowl, why he believes Seattle will perform better during the upcoming season, Johnny Manziel's lifestyle and Josh Gordon's arrest. Sherman

• Pro Football Hall of Fame inductee Michael Strahan discusses how he would approach Johnny Manziel, the handling of Josh Gordon and the negotiations between Jimmy Graham and the Saints. Strahan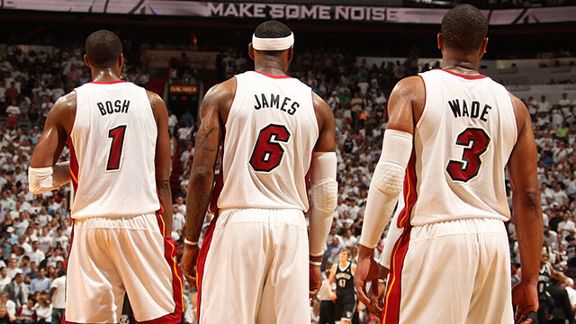 Issac Baldizon/NBAE/Getty ImagesBrian Windhorst tells Golic and The Coach about whether the Big Three will break up and much more.
• ESPN NBA Insider Brian Windhorst covers how LeBron James' impending choice affects the Rockets, whether James and Carmelo Anthony could team up in Miami and Dwyane Wade's future. Windhorst

• ESPN NBA analyst Tom Penn talks about the Rockets' offer to Chris Bosh, the Cavaliers' moves to entice LeBron James, what the Bulls could offer Carmelo Anthony and Pau Gasol's fit with Chicago. Penn

• ESPN New York 98.7 FM's Stephen A. Smith weighs in on Carmelo Anthony's future, the NBA free-agency standstill and whether LeBron James owes it to Chris Bosh to make a decision. Smith

• Basketball Hall of Famer Isiah Thomas gives his take on LeBron James' handling of free agency, Carmelo Anthony's looming decision and top players' responsibility to request larger contracts. Thomas

• The Coach and Golic argue about who would be better at taking penalty kicks.
• The Coach and Golic react to Rockies owner Dick Monfort's response to a frustrated fan's comment card.