Golic reacts to Adrian Peterson's rant on Twitter regarding Peterson's contract and the Vikings.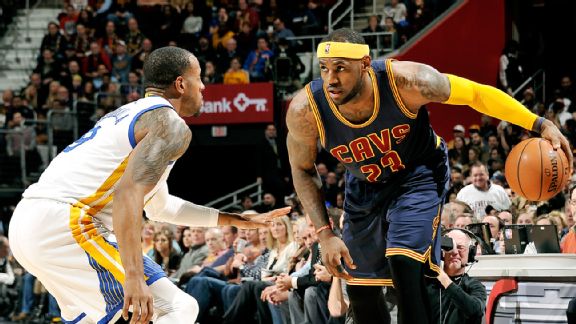 David Liam Kyle/NBAE/Getty ImagesBrad Daugherty tells the guys about the Warriors' strategy for defending LeBron James and more.
• ESPN NBA analyst Brad Daugherty gives his takes on how LeBron James will match up against the Warriors' defense and the significance of a championship for the city of Cleveland. Daugherty

NBA Lockdown »
• ESPN LA 710's Mychal Thompson weighs in on the Warriors' path to the NBA Finals, watching his son Klay Thompson this season and how Klay feels after suffering from concussion-like symptoms. Thompson

• ESPN NBA Insider Marc Stein covers the potentially imminent departure of coach Tom Thibodeau from the Bulls, who Chicago could target for the subsequent vacancy and top contenders for the Pelicans coach position. Stein

• ESPN's Ian Darke discusses the indictment of FIFA officials on corruption charges, Sepp Blatter's future and the potential that world soccer federations could pull away from the group. Darke

Mychal Thompson tells the guys about Klay Thompson's concussion symptoms after Klay sustained a hit to the head in Game 5 against the Rockets.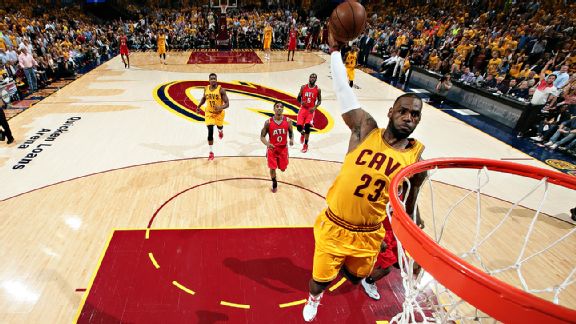 Nathaniel S. Butler/NBAE/Getty ImagesBrian Windhorst tells the guys about the Cavaliers' Game 5 victory over the Hawks and much more.
• ESPN NBA Insider Brian Windhorst covers the Cavaliers' sweep of the Hawks in the Eastern Conference finals, LeBron James' performance, James' supporting cast and the significance of the team's success to Cleveland. Windhorst

NBA Lockdown »
• Bucks F Jared Dudley comments on competing against LeBron James, how James compares with Michael Jordan and physical play in the NBA playoffs. Dudley

• Comedian Richard Lewis dishes on his sports superstitions, his new book, playing basketball in junior high school, his relationship with Larry David, the NBA playoffs and Rafael Nadal's on-court habits. Lewis

• ESPN MLB Insider Jayson Stark offers his insights on the comparisons between Bryce Harper and Mike Trout, pitchers' use of foreign substances and more. Stark

-Baseball Tonight »
-Fantasy Focus: Baseball »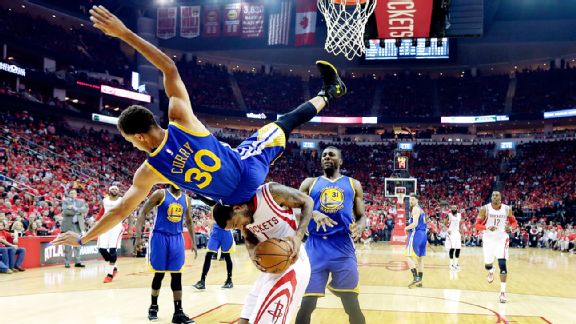 AP Photo/David J. PhillipTim Legler tells the guys about Stephen Curry's fall in Game 4 against the Rockets and much more.
• ESPN NBA analyst Tim Legler covers Stephen Curry's fall in the Warriors' Game 4 loss to the Rockets, the increase in playoff injuries and Matthew Dellavedova's physical play. Legler

NBA Lockdown »
• ESPN NBA analyst Jeff Van Gundy weighs in on the claims that Matthew Dellavedova is a dirty player, teams' process for evaluating head injuries and more. Van Gundy