• Golic recounts the night before his first NFL training camp and his experiences at camp.
• Chris Broussard tells the guys about whether Kevin Love will join the Cavaliers.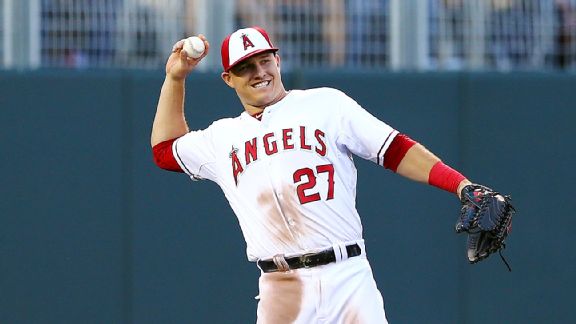 Elsa/Getty ImagesDoug Glanville tells The Coach and Ryan about Mike Trout's dominance, David Price's future and more.
• ESPN MLB analyst Doug Glanville discusses Anthony Rendon's comments about watching baseball, David Price's future with the Rays, Mike Trout's dominance and Yadier Molina's injury. Glanville

• ESPN.com's Michael Collins weighs in on Tiger Woods' performance in the first round of the Open Championship and how weather conditions could affect the outcome of the tournament. Collins

• ESPN NFL analyst Brian Dawkins covers the outlook for the NFC North, the state of the Packers, the Lions' potential, the Bears' defense, Tim Jennings' abilities and expectations for the Vikings. Dawkins

Jonathan Coachman and Ryan Ruocco share their thoughts on changing the location of the 2015 NFL draft.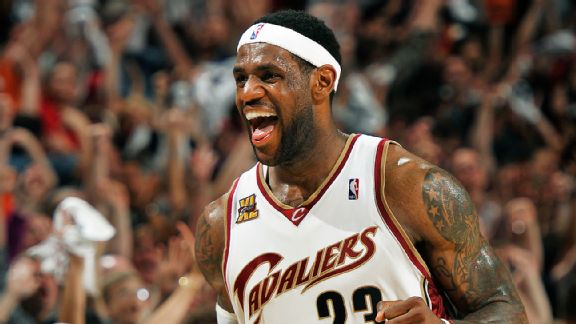 David Liam Kyle/NBAE/Getty ImagesBrian Windhorst tells Ryan and Ryen about the length of LeBron James' deal with Cleveland and more.
• ESPN NBA Insider Brian Windhorst covers the length of LeBron James' deal with the Cavaliers, Cleveland's willingness to spend money and Carmelo Anthony's handling of free agency. Windhorst

• ESPN MLB Insider Buster Olney weighs in on the All-Star Game's failure to acknowledge Tony Gwynn, the decline of offense in baseball, David Price's future and the state of the market. Olney

• Golf Channel's Jason Sobel discusses the performances of Rory McIlroy and Tiger Woods at the Open Championship, contenders to win the tournament and Woods' outlook regarding his health. Sobel

Ryan Ruocco and Ryen Russillo share their thoughts on Drake and using Twitter to reach out to celebrities.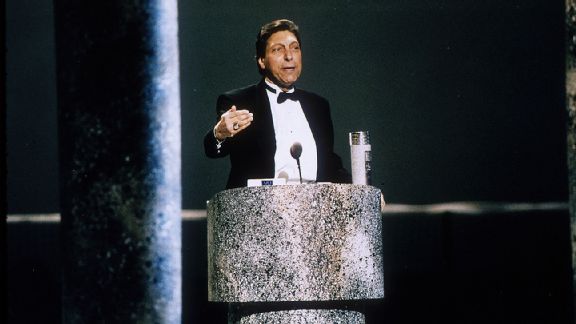 Anita and Steve Shevett/ESPNThe guys discuss the 10th annual ESPY Day Auction to benefit The V Foundation for Cancer Research.
• Patriots QB Tom Brady talks about donating to The V Foundation for Cancer Research and more. Brady

• Pro Football Hall of Famer Jim Kelly comments on his very personal battle with cancer, his health and more. Kelly

• Good Morning America host Robin Roberts shares her thoughts on her battle with cancer and more. Roberts

• Craig Sager Jr., Craig Sager's son, covers his father's diagnosis, his interview with Gregg Popovich and more. Sager Jr.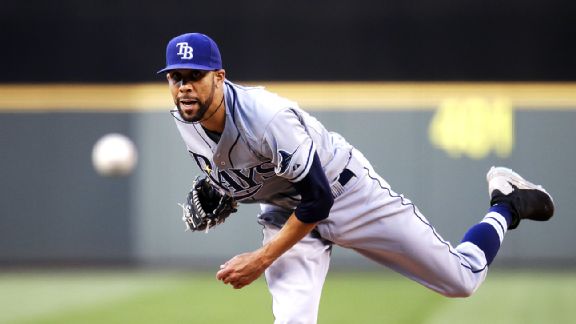 AP PhotoTim Kurkjian tells the guys about whether the Rays will trade David Price, injuries in MLB and more.
• ESPN MLB Insider Tim Kurkjian discusses the game of baseball and how it can regain lost followers. Kurkjian

• Baseball Hall of Famer Cal Ripken Jr. talks about star power in baseball. Ripken Jr.

• Dodgers P Clayton Kershaw talks about not starting the All-Star Game, how tough it was to sit out a month, how much pressure is put on him and more. Kershaw

• Cardinals P Adam Wainwright discusses being the starting pitcher in the MLB All-Star Game, how he found out, his recommendations to help elbow injuries and more. Wainwright