• Phillies 1B Ryan Howard gives his take on the pace of play in baseball and inner city youth involvement in the sport. Howard

-Baseball Tonight with Buster Olney »
-Behind the Dish with Keith Law »
-Fantasy Focus: Baseball »
• CC shares his thoughts on Josh Gordon's problems with substance abuse.
• Jim Kelly updates Greeny and CC on his battle with cancer.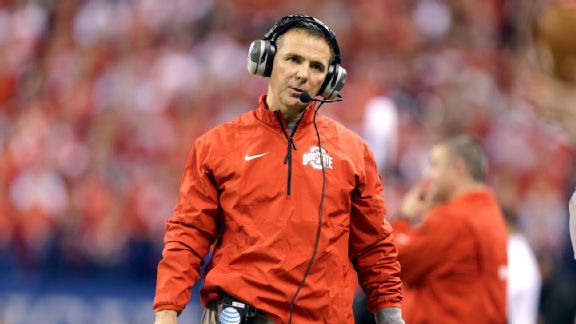 AP Photo/Michael ConroyUrban Meyer tells Greeny and CC about how Braxton Miller's injury affects Ohio State and much more.
• Ohio State coach Urban Meyer talks about losing QB Braxton Miller to injury. Meyer

• ESPN CFB analyst Kirk Herbstreit covers the Browns' choice to start Brian Hoyer over Johnny Manziel and the loss of Braxton Miller for Ohio State. Herbstreit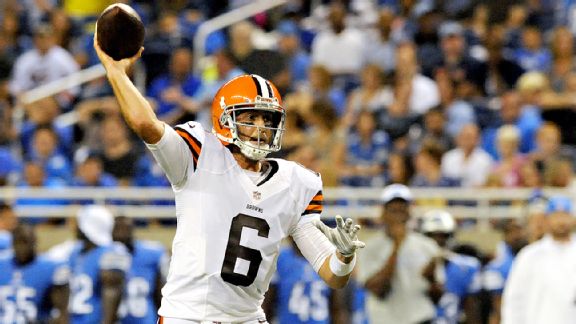 Nick Cammett/Getty ImagesMary Kay Cabot tells Greeny and CC about the Browns' choice to start Brian Hoyer and much more.
• The Plain Dealer's Mary Kay Cabot discusses the Browns' decision to name Brian Hoyer their starting QB. Cabot

• NFL vice president of officiating Dean Blandino talks about the plethora of flags thrown in the preseason. Blandino

• Clippers coach Doc Rivers talks about his team's new owner and whether he ever considered leaving the squad. Rivers

-NBA Lockdown with Bruce Bowen »
-Fantasy Focus: Basketball »
• Urban Meyer comments on the impact of Braxton Miller's season-ending injury on the Buckeyes and Miller's future.
• Greeny and CC react to Curt Schilling's announcement detailing the cause of his cancer and his recovery process.