• Giants WR Victor Cruz tells Greeny and Golic about why he has apologized for a tweet that he posted over the weekend, his new contract, Eli Manning, the keys to success in New York and more. Cruz

-Football Today »
-Fantasy Focus: Football »
ESPNBOSTON STREAMING ONLINE


STONE COLD LEAD PIPE LOCKS
HOLIDAY GIFT GUIDE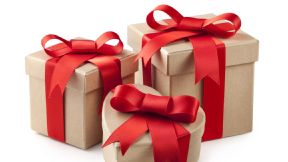 Need to find the perfect gift for a loved one or acquaintance? Look no further! We've got the best gift ideas right here. Holiday Gift Guide »
MIKES AND ME
Now you can be pictured with Mike & Mike! Print this image, pose with the Mikes and tweet your photo to @MikeAndMike using the hashtag #MikesAndMe for a chance to be featured here and on the show. Watch

THE HIGHLIGHTS
Joe Flacco, Ravens
Ravens QB Joe Flacco talks about his health, Baltimore's win over the Lions, his team's four-game winning streak, preparing to face the Patriots, the keys to success in December and more.
Brian Billick, NFL
Super Bowl XXXV champion Brian Billick dishes on Tom Coughlin's future with the Giants, the state of the NFC North, Patriots-Ravens and more.
Alex Smith, Chiefs
Chiefs QB Alex Smith talks about what he learned from struggles earlier in his career, Andy Reid's passion, Kansas City's mindset during its losing streak, Jamaal Charles' performance against the Raiders and more.
Steve Weatherford, Giants
Giants P Steve Weatherford comments on how many tackles he has made throughout his career, the hit on Kevin Huber during Bengals-Steelers, the rule that provides punters with defenseless-player protection and more.
Jon Gruden, NFL
Monday Night Football's Jon Gruden dishes on the injury to Kevin Huber, the Ravens' win over the Lions, the Cowboys' loss to the Packers, the state of the 49ers and more.
Cris Carter, NFL
ESPN NFL analyst Cris Carter discusses the Ravens' win over the Lions, the impact the game had on the NFL playoff picture, Dez Bryant's actions at the end of the Cowboys' loss to the Packers and more.
Randy Galloway, NFL
The Fort Worth Star-Telegram's Randy Galloway weighs in on the significance of the Cowboys' loss to the Packers, whether Jason Garrett will lose his job if Dallas doesn't make the playoffs, the outlook for Tony Romo and more.
Tim Legler, NBA
ESPN NBA analyst Tim Legler offers his insight on the Knicks' final possession in their loss to the Wizards, Mike Woodson's failure to call a timeout after Bradley Beal scored the game-winning layup and more.
MikeAndMike Mike & Mike
"His interceptions are epic...his interceptions are Gone with the Wind!" - @ESPNGreeny on #TonyRomo #Cowboys
15 minutes ago

MikeAndMike Mike & Mike
LEAD STORY: @KobeBryant breaks his knee. Is it time to hang it up? Sound Off! #blackmamba
40 minutes ago

espngolic Mike Golic
Don't forget to snack smart during this holiday season. At work, on the road or watching a game, I grab a handful of #almonds!
about 11 hours ago

MikeAndMike Mike & Mike
RT "@SportsCenter: Kobe Bryant is expected to miss 6 weeks with fracture in his left knee." How will the Lakers front office react?
about 14 hours ago

Espngreeny Mike Greenberg
Oh no.RT @Lakers: Injury Update: Kobe Bryant has a fracture of lateral tibial plateau in his left knee. Expected to miss six weeks (BRUTAL)
about 14 hours ago

Espngreeny Mike Greenberg
Every day that passes and no one is named coach of Texas is another reason to expect it eventually to be Jimbo Fisher. #Longhorns
about 16 hours ago

Espngreeny Mike Greenberg
If DWade is fully healthy in May, nobody beats Miami. #Heat
about 16 hours ago

MikeAndMike Mike & Mike
Looked like this RT ‏@MikeAndMike "Kick the ball, grab your tee and r-r-r-r-r-run off the field as fast as you can" http://t.co/cgNjE9gK77
about 20 hours ago

MikeAndMike Mike & Mike
"Kick the ball, grab your tee and r-r-r-r-r-r-r-run off the field as fast as you can... if the ball gets near you it's a TD" @MarkSchlereth
about 21 hours ago

MikeAndMike Mike & Mike
"It finally confirms... punters and kickers are not football players. The rules speak for themselves!" @MarkSchlereth
about 21 hours ago

MikeAndMike Mike & Mike
Do you enjoy outdoors "snow-bowl" NFL games? Would you go to watch good teams "bring it"? RT for YES, FAV for NO! http://t.co/ol91kNWKdg
about 21 hours ago

Espngreeny Mike Greenberg
Let it snow, let it snow, let it snow.#SuperBowl
about 22 hours ago

MikeAndMike Mike & Mike
"I don't know if it's overblown, but c'mon, I'd definitely love to play in a controlled environment" Joe Flacco on "nice weather" Superbowls
about 22 hours ago

MikeAndMike Mike & Mike
Should Tom Coughlin return as the coach of the @Giants next year? RT for YES, FAV for NO! http://t.co/uu5NGZ2PkK
about 22 hours ago

MikeAndMike Mike & Mike
"He's lost the locker room? Maybe you need to get rid of the locker room. That's a roster that needs to be blown up" @CoachBillick on Giants
about 22 hours ago

MikeAndMike Mike & Mike
It's not a great class, you don't have a lot of guys out there. It's lean, and [Jimbo Fisher] keeps popping up" @ESPN_Colin on Texas Coach
about 23 hours ago

MikeAndMike Mike & Mike
"We need a former ambassador to Lichtenstein to pick a football coach in Texas?" @ESPNgreeny http://t.co/iPvnqWpD4P
about 23 hours ago

MikeAndMike Mike & Mike
"We need a former ambassador to Lichtenstein to pick a football coach in Texas?" @ESPNgreeny - http://t.co/NuJ3v90zmR
1 day ago

MikeAndMike Mike & Mike
"LeBron and Dwyane Wade destroy Chalmers all the time, yelling at him, taking him to task" @ESPNgolic on the @MiamiHEAT team dynamics
1 day ago

MikeAndMike Mike & Mike
"When Hibbert is on, playing in the paint like he plays in the pain, that's the diff. 5 fouls, that's gonna hurt" @ESPNgolic on the @Pacers
1 day ago
BEST OF MIKE & MIKE ON ESPN RADIO: DONE DEAL