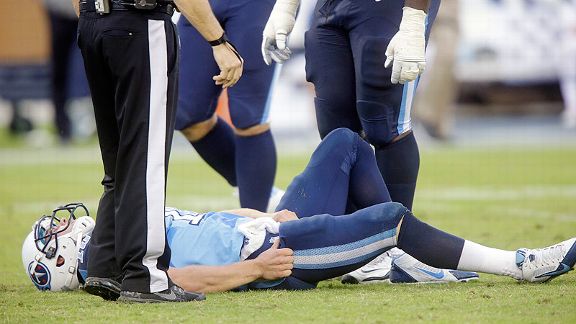 AP Photo/Wade PayneMark Schlereth tells the guys about the hits that caused Jake Locker's hip and knee injury and more.
• ESPN Radio's Mark Schlereth discusses the successful and struggling divisions in the NFL, the criticism of Greg Schiano, Eagles-Giants, whether the hits on Jake Locker warranted fines and more. Schlereth

• ESPN Radio's Mel Kiper Jr. previews Ohio State-Northwestern and Washington-Stanford. Plus, he talks about Braxton Miller's return last weekend against Wisconsin, SEC quarterbacks' NFL prospects and more. Kiper Jr.

• Super Bowl XXXV champion Brian Billick covers Eagles-Giants, New York's offensive line, Chip Kelly's style of play, the NFC East, the Broncos' 4-0 start and more. Billick