Discussion
Verrier: You must respect the Bulls!
This piece is a response to Paul Lukas' Uni Watch Power Rankings: NBA.
It's hard to look good in the NBA these days.
The league has its share of uniforms, like the ones sported by the Celtics and Lakers, that thankfully will never go out of style. And a handful of other teams have nailed down some decent sets, too.
But it's a good thing most players put so much thought into their off-the-court garb, because what some teams are trotting out ...

Read full story
2013 UNI WATCH POWER RANKINGS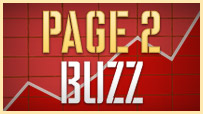 HOT BUTTON
BEST OF THE BUZZ
YOU MIGHT HAVE MISSED …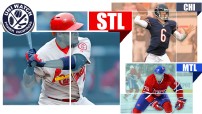 Breaking down all the uniforms in every major sport. Where does your team rank?