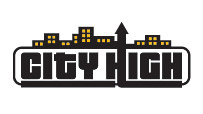 Welcome to the City High tournament, SportsNation, where you will get to choose which city is the best recruiting ground for young basketball stars. How will this be determined? It's quite simple. We've created a bracket-style tournament below, where SportsNation will pick the winners of hypothetical matchups based on roster strength. Unlike most tournaments, we have not seeded the teams. However, we have divided the cities by geographical location, with Atlanta, the Beltway (Baltimore/Washington, D.C.), New York and Philadelphia in the Eastern bracket, and Chicago, Houston, Los Angles and Seattle in the Western bracket. Outside of geographical designation, team placement within the bracket was done at random.
Here's the fun part. From July 14-17, SportsNation will be in charge of determining which teams advance in the tournament, and eventually your vote will decide which squad is crowned the City High champion! Bragging rights are on the line, so vote now and throughout the week!
To cast your vote, simply click on a matchup in the bracket!
Voting Schedule:
Monday -- All first-round games
Tuesday -- Eastern semifinal
Wednesday -- Western semifinal
Thursday -- Championship game
More: Best of City High? | Rank NYC point guards
CITY HIGH TOURNAMENT
ATLANTA

Atlanta possesses a strong frontcourt with Dwight Howard and Josh Smith patrolling the paint. These two will also have to provide the team with much of the scoring and rebounding, which they are more than capable of doing. It is unclear as to whether the guard play can get them to the title game, especially with sixth man Randolph Childress adding more bulk to the post but giving Jarvis Crittenton and Louis Williams little help with playmaking duties.
G Javaris Crittenton (Southwest Atlanta Christian, 2006)
G Louis Williams (South Gwinnett, 2005)
F Jarvis Hayes (Frederick Douglass, 1999)
F Josh Smith (Oak Hill Academy, 2004)
C Dwight Howard (Southwest Atlanta Christian, 2004)
Sixth man F-C Randolph Morris (Landmark Christian, 2004)
THE BELTWAY (BALTIMORE/WASHINGTON, D.C.)

With a starting five that includes Carmelo Anthony, Rudy Gay and Kevin Durant, the Beltway is sure to be a potent offensive force. The lack of a true center, however, might hurt them in this tournament, and one of those scorers will have to take on playmaking duties to help everyone else.
G Kevin Durant (Montrose Christian, 2006)
G Keith Bogans (DeMatha, 1999)
G-F Carmelo Anthony (Oak Hill Academy, 2002)
F Rudy Gay (Archbishop Spalding, 2004)
F Jeff Green (Northwestern, 2004)
Sixth man G Linas Kleiza (Montrose Christian, 2003)
CHICAGO

Chicago's guard play might be the strongest in the tournament, with Derrick Rose and Dwyane Wade running the backcourt. Both guards are capable of setting up their teammates or taking matters into their own hands. Corey Maggette should provide plenty of scoring at the 3, while Eddie Curry provides a strong low-post presence. A low-post star in high school and college, Quentin Richardson is the ideal versatile sixth man.
PG Derrick Rose (Simeon, 2007)
SG Dwyane Wade (Richards, 2000)
SF Corey Maggette (Fenwick, 1998)
PF Julian Wright (Homewood-Flossmoor, 2005)
C Eddy Curry (Thornwood, 2001)
Sixth man G-F Quentin Richardson (Young, 1998)
HOUSTON

Kendrick Perkins and Emeka Okafor provide Houston with a strong frontcourt. The squad also has a great distributor of the ball in T.J. Ford and someone to knock down 3-pointers with Daniel Gibson. But will this team be able to score enough points to make a run in the tournament?
PG T.J. Ford (Willowridge, 2001)
G Daniel Gibson (Jones, 2004)
F Gerald Green (Gulf Shores, 2005)
F Emeka Okafor (Bellaire, 2001)
C Kendrick Perkins (Beaumont Ozen, 2003)
Sixth man F Ndudi Ebi (Westbury Christian, 2003)
LOS ANGELES

Los Angeles seems like the complete package. It has a great defensive presence in the frontcourt with Tayshaun Prince and Tyson Chandler, a great scorer in Gilbert Arenas and a shooter off the bench in Jason Kapono. But can young Brendon Jennings run this team?
G Brandon Jennings (Oak Hill, 2008)
G Gilbert Arenas (Grant, 1999)
F Josh Childress (Mayfair, 2001)
F Tayshaun Prince (Domínguez, 1998)
C Tyson Chandler (Dominguez, 2001)
Sixth man G-F Jason Kapono (Artesia, 1999)
NEW YORK

Charlie Villanueva will provide New York with solid scoring and rebounding, as well as give the team size up front. Ben Gordon is a prolific scorer, but the offense will need Sebastian Telfair to deliver big performances at the point guard position. At least sixth man Andre Barrett is a good enough distributor to free up Telfair to freelance at times.
PG Sebastian Telfair (Lincoln, 2004)
G Smush Parker (Newtown, 1999)
G Ben Gordon (Mount Vernon, 2001)
F Julius Hodge (St. Raymond, 2001)
PF Charlie Villanueva (Blair Academy, 2003)
Sixth man PG Andre Barrett (Rice, 2000)
PHILADELPHIA

Hakim Warrick gives the team size and some consistent scoring, and Tyreke Evans is a great talent. But the key to this team's success will come down to Jameer Nelson's ability to score and create shots for his teammates. There aren't a lot of pure scorers here, but they have the size and skill sets to make matching up a chore.
PG Jameer Nelson (Chester, 2000)
G-F Mardy Collins (Gratz, 2002)
F Rasual Butler (Roman Catholic, 1998)
F Hakim Warrick (Friends Central, 2001)
C Eddie Griffin (Roman Catholic, 2000)
Sixth man G Tyreke Evans (American Christian, 2008)
SEATTLE

Marvin Williams, Jamal Crawford and, of course, Brandon Roy will create plenty of offense for Seattle. However, there is no clear point guard on this team outside of sixth man Nate Robinson, which might result in Crawford doing much of the ballhandling. And with Spencer Hawes providing the only real bulk inside, rebounding could be an issue.
SG Jamal Crawford (Rainier Beach, 1999)
G-F Martell Webster (Seattle Prep, 2005)
G-F Brandon Roy (Garfield, 2002)
F Marvin Williams (Bremerton, 2004)
C Spencer Hawes (Seattle Prep, 2006)
Sixth man PG Nate Robinson (Rainier Beach, 2002)