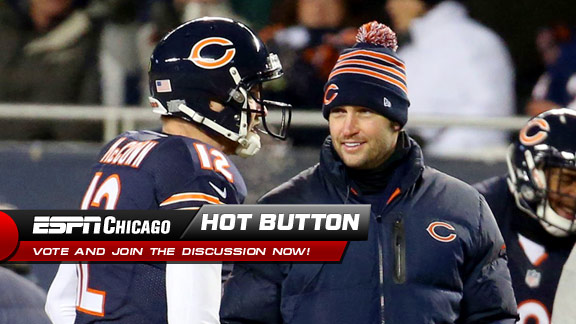 Who's The One?
Should the Bears stick with Josh McCown or go back to Jay Cutler? Greenberg: Ride hot hand

Vote!

McCown: Cutler is starter

Marshall: Cowboys beaten before game »Stock Watch »
Brian Cassella/Chicago Tribune/Getty Images
Cubs

Jesse Rogers
White Sox make deal, but Cubs don't Story
White Sox

Adam Eaton A Dynamic Addition To White Sox Story
LIVE ON ESPNCHICAGO.COM

All Times CT On-Air » Streaming »
CHICAGO PHOTO GALLERIES
LATEST GALLERIES
AP Photo
20 Photos

Find Tickets:
Buy Chicago Sports Tickets and all other Chicago Area Tickets at StubHub!

See all tickets