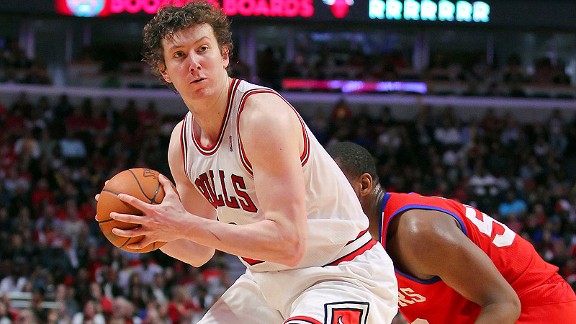 Let Him Walk
The Bulls are better off not matching the offer sheet Omer Asik signed with Houston. Nick Friedell » Brewer, Watson out » Bench makeover »Rumors: Redd a Bull?

Bulls blog »FA targets »
Dennis Wierzbicki/US Presswire
LIVE ON ESPNCHICAGO.COM

All Times CT On-Air » Streaming »

Find Tickets:
Buy Chicago Sports Tickets and all other Chicago Area Tickets at StubHub!

See all tickets
CHICAGO PHOTO GALLERIES
LATEST GALLERIES
Getty Images
51 Photos