Willie Young gets 3-year deal
Updated:
March 13, 2014, 7:12 PM ET
ESPN.com news services
The Chicago Bears added another pass-rusher Thursday, agreeing to terms with former Detroit Lions defensive end Willie Young on a three-year contract, the team announced on Twitter.
Young's deal is worth $9 million, including $4 million guaranteed, a league source told ESPN NFL Insider Adam Schefter.
More from ESPN.com

The Bears continued to get younger on defense as they stole a productive player in Willie Young from a division rival, Jeff Dickerson writes. Story
---

The Lions lost a talented defensive end in Willie Young, and they lost him to a division rival who didn't have to overpay, Michael Rothstein writes. Story
The Bears also announced on Twitter they've agreed to a one-year deal with veteran wide receiver Domenik Hixon.
Earlier this week, the Bears reached agreement with Oakland Raiders defensive end Lamarr Houston on a five-year, $35 million deal, according to sources. The team also released defensive end Julius Peppers.
"When we went into free agency, we felt that if we could find a way to get two starting defensive linemen we would have made forward progress," Bears general manager Phil Emery said. "We've been able to accomplish that. Our goal or our thoughts about defensive players is to get the toughest most aggressive, instinctive players that have a little bit of an old-school mentality, a Bear mentality and we certainly feel like Willie has those attributes. Excited about him being here."
Young, a former seventh-round pick out of NC State, received his first extensive playing time in 2013, becoming a full-time starter after Jason Jones was lost for the season to injury in Week 3. He turned into one of the more disruptive players on Detroit's defensive line, making 47 tackles, recovering two fumbles and recording three sacks. It was, by far, the most productive season of his career.
Young is excited to be joining the Bears, a team he believes is a good fit.
"Just the whole atmosphere, what this organization brings to the table, man," Young said. "I think when you have guys like in the past that have played here like (Brian) Urlacher, Peppers for instance, (Lance) Briggs, along with a couple other guys -- not leaving none of them out -- Tillman, all the way to the back end. It means a lot. I think I fit right in with that mentality. Having that solid leadership starting from the middle and working all the way out. You've got myself and Lamarr [Houston]. I'm excited about the whole deal. I'm excited to be here. I'm looking forward to a very aggressive defense here in the making and right now, there's nothing to stop us other than ourselves."
He played 730 snaps for Detroit last season, more than the 28-year-old's first three seasons with the Lions combined. He was primarily an edge rusher last season in Detroit's 4-3 defense, opposite rookie Ziggy Ansah.
Hixon, 29, spent last season with the Carolina Panthers, catching seven passes for 55 yards and one touchdown.
"We're bringing him in to compete, to find a spot on our roster," Emery said. "Obviously we like his size. I always like receivers that come in and they're about an inch and a half taller than me. He's got huge hands, great straight-line speed. He's been a good [special] teams player. He's returned kicks. So it's up to him to find his spot on the squad, and that opportunity is there. That's what we're trying to create: competition. Best man wins."
ESPN.com Lions reporter Michael Rothstein contributed to this report.
THE NFL ON ESPN.COM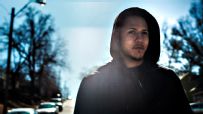 Missouri pass-rusher Shane Ray transformed himself in many ways to become a top prospect.