Changes could come next month
Updated:
August 15, 2014, 2:02 PM ET
By
Jane McManus
| espnW
The NFL is planning to toughen standards in cases of domestic violence soon, according to a source with knowledge of the process, and is making it a priority by soliciting advice from experts in the field about a wholesale overhaul of its policy and practices.
News that the league was considering a policy change was first reported by The Washington Post.
More from ESPN.com

Roger Goodell should relinquish disciplinary duties in the wake of the Ray Rice suspension fallout, writes Dan Graziano. Story
---

Another day, another missed opportunity. By harping on consistency of punishments, Roger Goodell again missed a golden opportunity to stand in front of the cameras and tell the world how seriously the NFL takes domestic violence, writes Kate Fagan. Story
The source confirmed that changes are imminent and expanded on that by saying the NFL is consulting with outside groups to revamp its approach on everything from education, training, assistance and enhanced discipline, which likely would be formally included in the personal conduct policy.
The league plans to move quickly on announcing and implementing the changes, possibly as early as next month.
In February, Baltimore Ravens running back Ray Rice was arrested for assaulting his then-fiancee. Soon after, a surveillance video from an Atlantic City casino was leaked that showed Rice pulling an apparently unconscious Janay Palmer from an elevator. The two have since married.
Rice entered a program for first-time offenders, which will allow him to avoid trial as long as he completes the requirements.
In July, NFL commissioner Roger Goodell issued a two-game suspension to Rice, which outraged many fans and drew the attention of congressional representatives and even Maine governor Paul LePage, who wrote a letter threatening to boycott the league.
The response to the Rice suspension was eye-opening.
Rice spoke from the Ravens' training camp and apologized to his wife, and said after his own treatment process he plans to become involved in the issue of domestic violence and work with groups to raise awareness.
The NFL didn't have a formal policy on domestic violence specifically, although it has human resource programs for rookies that include an awareness component on the issue. Unlike recreational and performance-enhancing drugs, domestic violence hasn't been written into the collective bargaining agreement with the NFL Players Association.
The league could still choose to involve the players' association, but given the contentious nature of some negotiations, that likely would extend the process. The league has not contacted the players about any proposed changes, according to another source.
ESPNNewYork.com
Jane McManus has covered New York sports since 1998 and began covering football just before Brett Favre's stint with the Jets. Her work has appeared in Newsday, USA Today, The Journal News and The New York Times.
Follow Jane on Twitter.
THE NFL ON ESPN.COM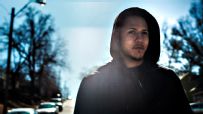 Missouri pass-rusher Shane Ray transformed himself in many ways to become a top prospect.