The spotlight is on college basketball's biggest tournament and Coors Light and ESPN Chicago are inviting you to another viewing party with Silvy. Come hang out with Silvy Thurday at Lindy's Landing in Wauconda to see who advances to the next round.
Silvy and the ESPN Chicago crew are going to join the beautiful staff at Lindy's Landing and watch college basketball to see who gets upset and see who advances. It will be a great time, so make sure you're there for all the fun!
We'll have super cold Coors Light, hoops on plenty of projection TVs and flat screens -- never a bad seat for the games and we have Silvy hosting all the fun. We'll also have plenty of prizes from Coors Light and ESPN Chicago.
The party starts at 7:30pm and it will be packed, so get there early and bring your friends Lindy's Landing!
Thursday, March 28
7:30 p.m. to 9:30 p.m.
Lindy's Landing
115 Park St.
Wauconda, IL
847-526-9789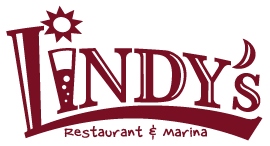 Brought to you by Coors Light and ESPN Chicago. Please drink responsibly.