What's hot (and not) for 2013
The 2013 college football season will begin picking up steam this week as we count down the final days until kickoff.
What's hot in college football? The SEC. Johnny Football. A future four-team playoff.
What's not? Helmet-to-helmet hits. Johnny Hancock. The third Saturday in October.
Here's a look at what else is trending in college football in 2013:
WHAT'S HOT AND NOT FOR THE 2013 COLLEGE FOOTBALL SEASON
| HOT | NOT |
| --- | --- |
| Four-team playoff: College football fans can't wait until the 2014 season, when a new four-team playoff will determine the sport's national champion. We'll have two national semifinals and a championship game to settle it on the field. | BCS: The controversial system ends after the upcoming season, and I'm not sure the BCS will even get a gold watch for its service. From its complicated computer ratings to lopsided bowl games, the BCS produced a mixed bag of results. |
| SEC:The SEC would like nothing more than to close out the BCS era with an eighth consecutive national championship. It might have a good shot, too, with five of its teams ranked in the top 10 of the preseason Associated Press poll. | Big 12: Often considered the second-best league behind the SEC because of its high-scoring offenses, the Big 12's highest-ranked team in the preseason poll is No. 13 Oklahoma State. It's the first time since Big 12 play started in 1996 that the league failed to place a team in the AP preseason top 10. |
| Alabama: With quarterback AJ McCarron and tailback T.J. Yeldon coming back, the Crimson Tide are an overwhelming favorite to win a third consecutive national championship, a feat that's never happened in the sport's modern era. | Auburn: Only three years removed from winning a BCS national title, the Tigers have a new coach, Gus Malzahn, their offensive coordinator on the 2010 title team. He'll try to turn around a team that went 3-9 overall and 0-8 in the SEC last season. |
| Johnny Football: Johnny Manziel is back after becoming the first freshman to win the Heisman Trophy in 2012. With a deep stable of running backs behind him, Manziel might be even better this coming season. He threw for 3,706 yards with 26 touchdowns, while running for 1,410 yards with 21 scores last season. | Johnny Hancock: Manziel is under intense scrutiny for allegedly signing thousands of autographs for brokers in exchange for money, which would be a violation of NCAA rules. Texas A&M hasn't said whether Manziel will face discipline or if he'll start in Saturday's opener against Rice in College Station. |
| Clowney: South Carolina defensive end Jadeveon Clowney might be the most disruptive player in the country. He'll try to become the first defensive player to win the Heisman Trophy since Michigan defensive back Charles Woodson in 1997. Clowney, who had 23½ tackles for loss and 13 sacks last season, will probably be the No. 1 pick in next spring's NFL draft if he stays healthy. | Clowns: Among the players who are suspended at the start of the season because of off-the-field tomfoolery: Georgia S Josh Harvey-Clemons, Alabama CB Geno Smith, TCU DE Devonte Fields, Florida LB Antonio Morrison, FSU WR Greg Dent, Georgia K Marshall Morgan, Ohio State CB Bradley Roby, Ohio State RB Carlos Hyde and Vanderbilt WR Chris Boyd. |
| Indiana's helmet: The Hoosiers will unveil five new helmets this season, including a red version with the emblem from Indiana's state flag and a chrome finish with red candy striping. Oh, they'll also wear the traditional red helmet with white "IU" logo. | Helmet-to-helmet hits: Initiating contact with the crown of a helmet and targeting defenseless players are a big no-no this coming season, as players can be penalized 15 yards and ejected from the game for such personal fouls. Ejections can be overturned by replay. |
| Rivalry games: Several of the country's best rivalries have been heating up the past couple of years, and they might play big roles in conference titles. Among them: Michigan vs. Ohio State, Georgia vs. Florida, Oklahoma vs. Texas, UCLA vs. USC, Oregon vs. Oregon State and FSU vs. Miami. | Third Saturday in October: What was once of the sport's great rivalries has become an afterthought on the schedule (it's not even being played on its traditional date this season). Alabama has steamrolled Tennessee in each of the past six seasons, winning five times by at least 20 points and each of the past three by 31. |
| Realignment: You might need a map to keep track of the conference races this season. Pittsburgh and Syracuse moved to the ACC, and Louisville is replacing Maryland next season. The Terrapins and Rutgers will join the Big Ten in 2014. There are four new teams in the American Athletic Conference (formerly the Big East), six in Conference USA, two in the Mountain West and three in the Sun Belt. | WAC: For the first time in 51 seasons, the Western Athletic Conference won't sponsor football this season. The league that produced Terry Bradshaw, Merlin Olsen, Trent Dilfer, Colin Kaepernick, LaDainian Tomlinson, Marshall Faulk, Jim McMahon, Ty Detmer and Steve Young was the biggest victim of conference realignment. The league will continue to sponsor 18 sports, but not football. |
| Small-school QBs: Some of the best quarterbacks in the country are playing in non-BCS leagues: Northern Illinois' Jordan Lynch, Fresno State's Derek Carr, San Jose State's David Fales, Utah State's Chuckie Keeton and Marshall's Rakeem Cato. | Big 12 QBs: One of the big reasons for the Big 12's low expectations is its dearth of experienced quarterbacks. Besides Texas' David Ash, most Big 12 schools will be breaking in new quarterbacks this season, including Baylor, Kansas State, Oklahoma and West Virginia. |
| First-year coaches: New coaches have given their new schools reasons for renewed optimism, including Tennessee's Butch Jones, Arkansas' Bret Bielema, Oregon's Mark Helfrich, Kentucky's Mark Stoops, Malzahn, Texas Tech's Kliff Kingsbury and Wisconsin's Gary Andersen. | Coaches on the hot seat: These coaches could really use a big season in 2013: USC's Lane Kiffin, Missouri's Gary Pinkel, Texas' Mack Brown, Maryland's Randy Edsall, Kansas' Charlie Weis, Iowa's Kirk Ferentz, UNLV's Bobby Hauck, Eastern Michigan's Ron English and Illinois' Tim Beckman. |
| Welcome back: Bobby Petrino has resurfaced at Western Kentucky, where he'll try to resurrect his coaching career after being unceremoniously fired at Arkansas following a motorcycle wreck involving his mistress. Petrino can make an early statement when the Hilltoppers open the season against Kentucky in Nashville, Tenn., and then at Tennessee. | See you later: Among the coaches you won't see on a sideline this season: Gene Chizik (former Auburn coach), John L. Smith (Arkansas), Jeff Tedford (California), Chris Ault (Nevada), Chip Kelly (Oregon), Mike Price (UTEP), Frank Spaziani (Boston College), Danny Hope (Purdue), Doug Marrone (Syracuse) and Derek Dooley (Tennessee). |
| Cardinal(s): Stanford is the defending Pac-12 and Rose Bowl champion. Louisville won the Big East and the Sugar Bowl. Both teams start the 2013 season ranked in the top 10 of the AP preseason poll. | Eagles: The (not-so-Golden) Eagles of Southern Miss were the only winless team in FBS last season with an 0-12 record. Boston College and Eastern Michigan both finished 2-10. |
| Smart guys: Stanford, Notre Dame, Vanderbilt and Northwestern have long been known for their high IQs, and now they're playing great football, too. They went a combined 43-10 last season and don't seem to be one-hit wonders. | Not-so-good guys: Fifteen teams will try to bounce back from 10-loss seasons: Akron, Army, Boston College, Colorado, Eastern Michigan, Idaho, Illinois, Kansas, Kentucky, New Mexico State South Alabama, Southern Miss, Tulane, UMass and UNLV. |
| Sunshine State: Barring a plethora of injuries, Florida, Florida State and Miami each look good enough to finish in the top 25 of the final AP poll, which hasn't happened -- gasp! -- since 2005. UCF and USF shouldn't be too bad, either. | Land of Enchantment: New Mexico hardly seems like the land of football enchantment after the Lobos and Aggies went a combined 5-20 in 2012. Former ESPN analyst Bob Davie is back for his second season at New Mexico, and Doug Martin takes over at New Mexico State. |
| Quarterbacks: Some NFL draft experts are calling this season's crop of college quarterbacks the best since 1983, when John Elway, Dan Marino and Jim Kelly were selected. Six of the top seven vote getters in the first ESPN.com Heisman Watch were quarterbacks, including Ohio State's Braxton Miller, Manziel and Alabama's McCarron. | Inept passing games: Seven FBS teams will be looking to dramatically improve their passing games after throwing less than 10 touchdown passes in 2012: Southern Miss (nine), Air Force (nine), Auburn (eight), Iowa (seven), Kansas (seven), New Mexico (five) and Army (three). |
| Urban Meyer: After guiding Florida to BCS national championships in 2006 and 2008, Meyer already seems to have Ohio State in position to compete for a BCS title in only his second season. He guided the Buckeyes to a 12-0 record last season, when they were ineligible for the postseason because of NCAA probation. | Urban schools: Several city schools struggled mightily last season, including Boston College (2-10), UAB (3-9), Houston (5-7), Tulane (2-10), Pittsburgh (6-7), Temple (4-7), Memphis (4-8), Buffalo (4-8), UNLV (2-11), Utah (5-7), Maryland (4-8), USF (3-9), Minnesota (6-7) and UTEP (3-9). |
| Spike Dykes' son: After guiding Louisiana Tech to a 22-15 record in three seasons, Sonny Dykes takes over for Tedford at California. He'll hand over the reigns of his Bear Raid offense to freshman quarterback Jared Goff. | Spiking late: Under a new rule, teams can only spike the ball to stop the clock if there's at least three seconds left at the end of a half. If there are only two or one seconds left, teams can run a play but can't spike the ball. |
| Week 3: Along with Alabama's grudge match at Texas A&M (the Aggies were the only team to beat the Tide in 2012), the schedule is chock full of great games, including UCLA at Nebraska, Tennessee at Oregon, Ohio State at California, Ole Miss at Texas and Wisconsin at Arizona State. | Week 13: Several SEC schools and a couple of ACC teams must want to give their fans a chance to catch their second wind. It's a cupcake Saturday for Florida (Georgia Southern), South Carolina (Coastal Carolina), Alabama (Chattanooga), Clemson (The Citadel) and FSU (Idaho). |
| Bowl streaks: Only five FBS teams have played in bowl games in at least 15 consecutive seasons heading into the 2013 season: FSU (31), Florida (22), Virginia Tech (20), Georgia (16) and Georgia Tech (16). | Bowl droughts: Excluding FBS newbies like UMass, South Alabama and Texas State, only three FBS teams haven't played in a bowl game in the past 12 years: UNLV (last bowl in 2000), Eastern Michigan (1987) and New Mexico State (1960). |
| Cairo: Tulane kicker Cairo Santos, a native of Brazil, is the reigning Lou Groza Award winner after making 21 of 21 field goals and 26 of 27 point-after attempts last season. He was 11-for-11 from 40-plus yards and 2-for-2 from 50-plus, including a 57-yarder against Rice on Nov. 3. | Dubai: It's hot in Dubai, perhaps too hot for college football officials to agree to stage a future bowl game in the United Arab Emirates. While Dublin, Ireland, also seems to be out as a future postseason site, new bowl games will be added in Montgomery, Ala., Boca Raton, Fla., and the Bahamas after the 2014 season. |
College Football and Basketball
College football writer for ESPN.com
Author of seven books on college football
Formerly at the Washington Post and the Atlanta Journal-Constitution
SPONSORED HEADLINES
MORE COLLEGE FOOTBALL HEADLINES
MOST SENT STORIES ON ESPN.COM
2013 COLLEGE FOOTBALL KICKOFF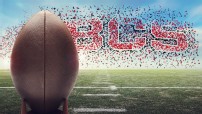 It's almost that time again, and the BCS's final season looks to go out with a bang. Preview »
EDITORS' PICKS
No code violation

Bowling Green edged South Alabama.
Analysis »

Smaller games are still an important building block.
Ryan McGee »