now
Top 5 heartbreaking plays of 2015
Sometimes your favorite teams can just rip your heart to pieces.
Rise Up: University of Missouri protests
Michael Smith and Maria Taylor talk about the impact of Ian Simon and Missouri football team's involvements in the racial protests on campus.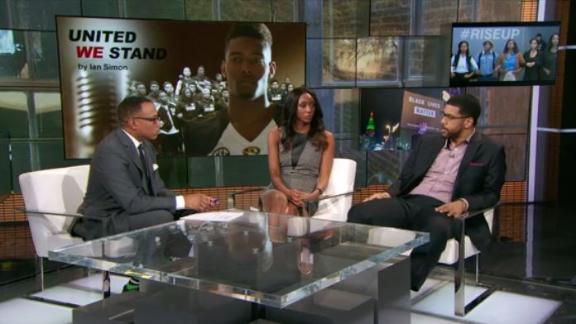 Report: Manning alleged assault cited in UT suit
Peyton Manning is among the athletes cited in a lawsuit filed by a group of women alleging that the University of Tennessee violated Title IX regulations and created a "hostile sexual environment." The Tennessean first reported the lawsuit and Manning's involvement. Story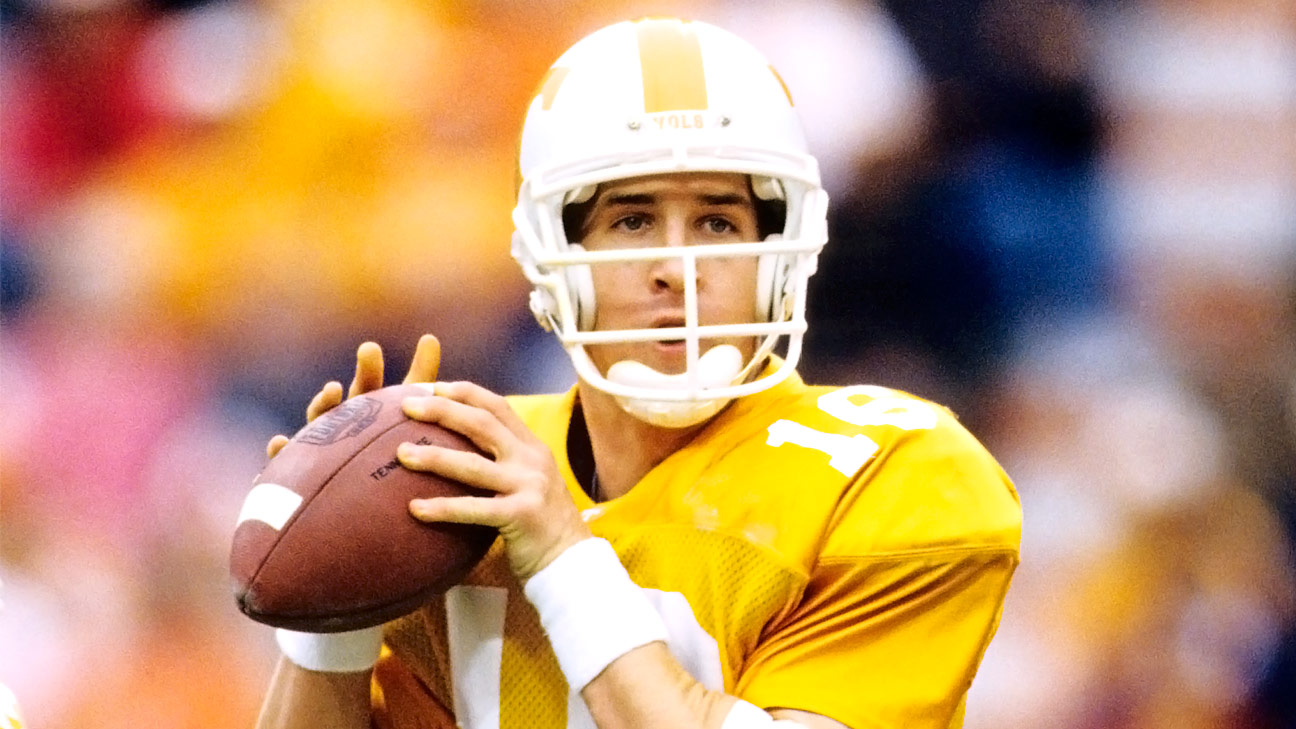 ESPN CollegeFootball
@ESPNCFB
ICYMI: Louisiana Gov. says LSU athletics could be hit hard if the state is forced to make cuts to higher education. es.pn/1QegOKh
Gerry Hamilton
@HamiltonESPN

Good academics ...#Vanderbilt has offered #ESPNJr300 RB from Texas. #WVU offered earlier today twitter.com/eno_benjamin5/&
ESPN CollegeFootball
@ESPNCFB
2016 Preseason Football Power Index (FPI): es.pn/1VcpFk7 6 BAMA 5 TENN 4 CLEM 3 OU 2 FSU 1 LSU pic.twitter.com/IxQ5buqoHt

ESPN
@espn
Never too early to talk CFB. Here's ESPN's preseason FPI: 1. LSU 2. FSU 3. Oklahoma 4. Clemson 5. Tennessee 6-128: es.pn/20YEFFC
SportsInsights.com
@SportsInsights
2016 Heisman favorites D Watson +500 C McCaffrey +550 L Fournette +700 B Mayfield +1100 JT Barrett +1200 C Kelly +1200 D Cook +1400
Jim Harbaugh racks up $136K recruiting tab
Through the use of a private jet and with an average of $10,000 per day in expenses, Harbaugh's staff reached the figure over a 12-day period early last year, according to USA Today Sports. Recruiting costs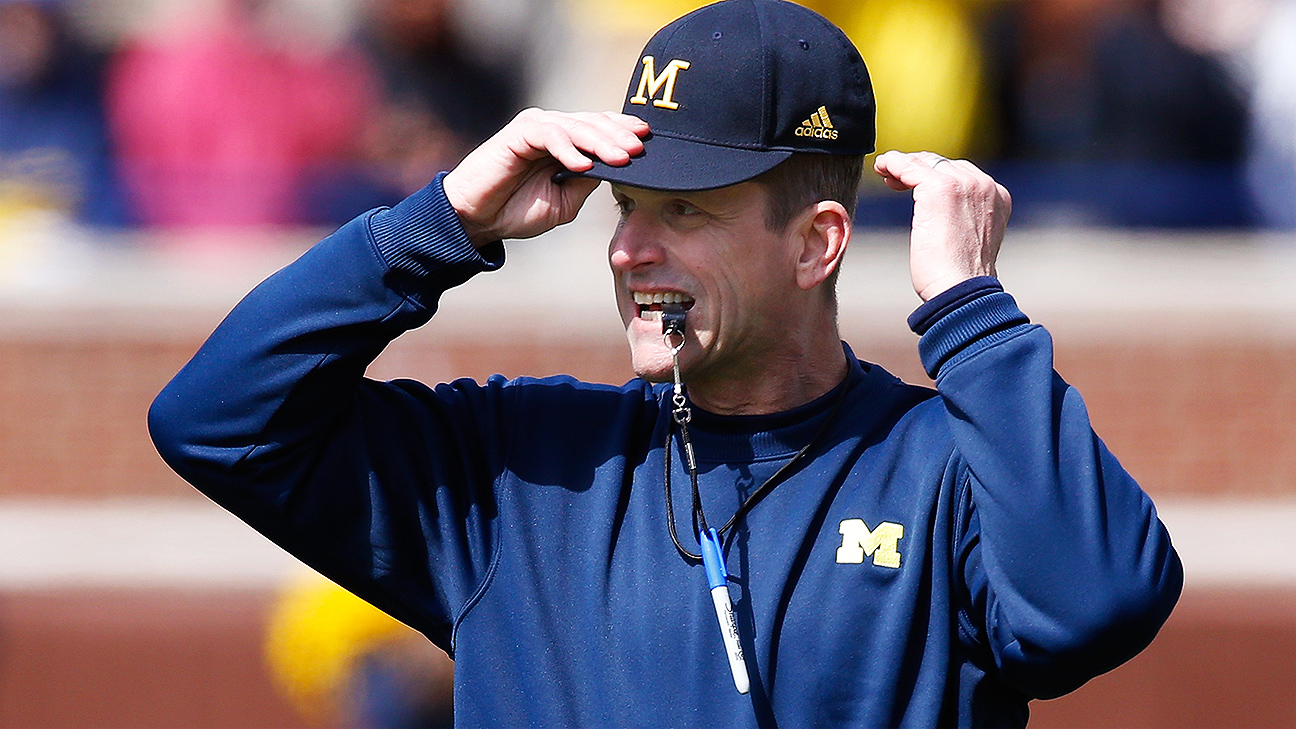 ESPN
@espn
Records show Jim Harbaugh racked up $136K in recruiting expenses over a 12-day period: es.pn/20QuztO pic.twitter.com/MAyAI3Vp5L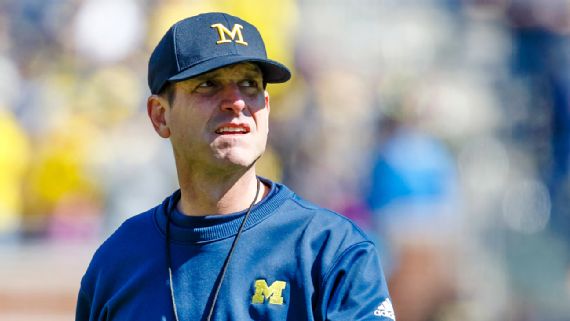 RecruitingNation
@ESPNRNFball

More aggressive Big Ten recruiting helping to shrink gap behind SEC es.pn/1PRYtHe
Is Nick Saban worth $8 million per season?
Mike & Mike say absolutely yes.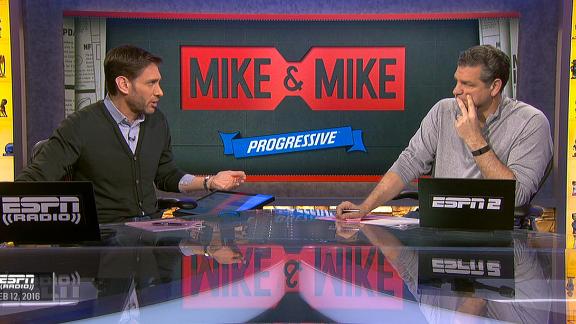 Budget crisis bigger than LSU football
The budget issues in Louisiana could have far more devastating consequences than their impact on LSU's season, according to New Orleans native Michael Smith.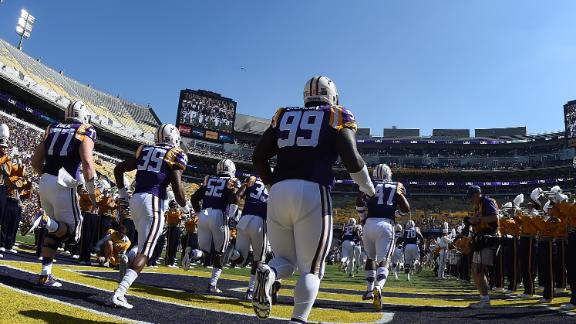 Bill Barnwell
@billbarnwell
It's something that LSU has vacillated from wanting to give Les Miles $15 million to go away to being too poor to field a team in months.
Darren Rovell
@darrenrovell
In a 12-day recruiting stretch in January, Jim Harbaugh & his Michigan staff had $136K in plane use usat.ly/1oamoaG