Discussion
Message received
Social media has led to a communication overload in college football recruiting
When Ray McCartney started coaching college football, there were phone calls, handwritten notes and visits crisscrossing the country to find recruits. Three options and done.
Recruiting has taken a long, digital trip for everyone involved -- high school and college coaches, the media covering college football and all the way down to the recruits. As the NCAA has continually tweaked its legislation of what is legal and not legal -- often far from the latest innovation -- lines of communication ...

Read full story
COUNTDOWN TO SIGNING DAY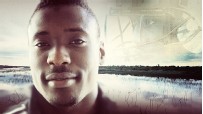 Mackensie Alexander is an enigma, the anti-recruit. In an age in which a top prospect's every move is documented and dissected, Alexander shuns attention.
Mitch Sherman
COUNTDOWN TO SIGNING DAY FEATURES
Catching up with the 2009 ESPN 150:
Conference breakdowns:
MULTIMEDIA
MORE FROM RECRUITING NATION
MORE COLLEGE FOOTBALL HEADLINES