Two faculty members on paid leave
Updated:
March 29, 2012, 10:31 AM ET
Associated Press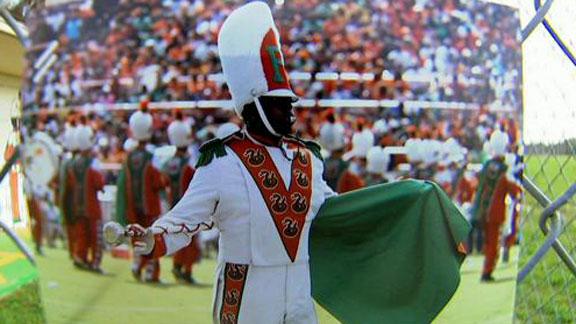 OTL - FAMU Hazing: Tradition And Tragedy
In a feature that originally aired in March 2012, "Outside The Lines" examines how the death of Florida A&M drum major Robert Champion has shed light on a culture of hazing within the Marching 100 band.
OTL - FAMU Hazing: Tradition And Tragedy
TALLAHASSEE, Fla. -- Two Florida A&M University music faculty members are on paid administrative leave following allegations they were present while band fraternity pledges were hazed.
University president James Ammons announced the action late Wednesday. It came on the heels of a Tallahassee police report saying Diron Holloway and Anthony Simons were present during the hazing at Holloway's home in early 2010.
Pledges were slapped on the neck and back and may have been paddled, according to the police report. No charges were filed, though, because investigators cannot prove it happened within a two-year statute of limitations.
The incident was reported to campus police last November, two days after the hazing death of FAMU drum major Robert Champion while the band was in Orlando for a football game. Champion died after suffering blunt trauma.

Copyright 2012 by The Associated Press
MORE COLLEGE SPORTS HEADLINES
MOST SENT STORIES ON ESPN.COM