ESPN Cowboys reporter Todd Archer discusses Tony Romo's statement that he would have restructured his deal to keep DeMarco Murray.
Cowboys quarterback Tony Romo says he was willing to take a cut in pay from his $17 million base salary in 2015 to keep DeMarco Murray, who left to sign with the rival Eagles.
For the first time since 2012, Tony Romo's offseason does not revolve around rehab from back surgery.
The Dallas Cowboys will see a lot of familiar faces in their 2015 opponents.
Dallas Cowboys' interest in Matt Schaub was fleeting, and the veteran probably can get more money elsewhere.
ESPN NFL reporter Ed Werder discusses the future of Minnesota Vikings running back Adrian Peterson.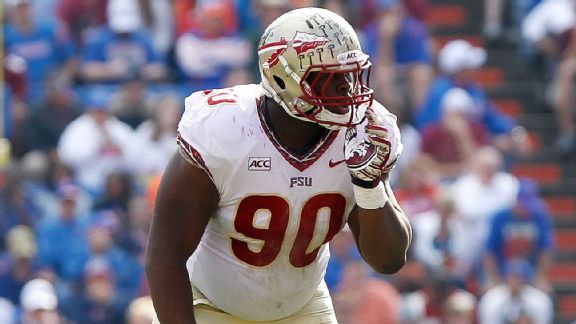 After passing on Shariff Floyd two years ago, is this the year the Dallas Cowboys draft a run-stopping defensive tackle in the first round?
This week's episode of NFL Nation TV talks about some of the punishments levied in the league this week.
Rolando McClain finished second in tackles last season for the Dallas Cowboys.
Skip Bayless and Stephen A. Smith discuss Michael Sam's comments that there are other gay players in the NFL and why Sam isn't on a team.
The Dallas Cowboys could be one of only two teams holding out on the idea to change the distance of the PAT kick.
If there is one thing we have come to know over the years with Jerry Jones it's that he loves to wheel and deal on draft day.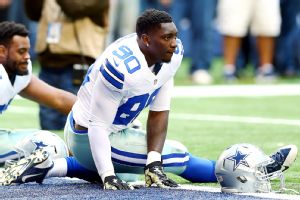 The Cowboys fared pretty well with their early picks in the 2014 draft
Part 2 of the Dallas Cowboys' Twitter mailbag is ready. In it, we discuss Adrian Peterson, Greg Hardy, Ryan Williams and more.
Jeff Saturday, Sarah Spain and Jorge Sedano discuss Cowboys owner Jerry Jones' comments that not signing RB DeMarco Murray was the best chance for the team to get better.
Mar 31, 2015

,

9:38 PM ET
Romo: I would've taken pay cut for Murray