Clippers guard Chris Paul talks about leading by example, the pressure to win and embracing the team's identity.
Clippers coach Doc Rivers downplays his role, but there were two times when he nearly had a hand in unknowingly derailing what became a dynasty.
Matt Barnes' son Carter dressed up like his father, while his other son, Isaiah, dressed up like his father's biggest rival.
Despite being the No. 3 seed, Blake Griffin and the Clippers are being considered underdogs against the Spurs, a role the team "absolutely, 100 percent," embraces.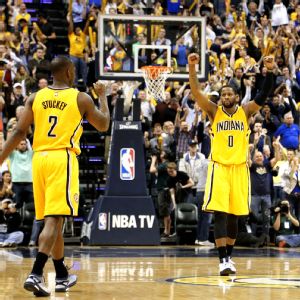 The Indiana Pacers have won a tiebreaker with the Utah Jazz, giving them slightly better odds at winning the draft lottery.
David Thorpe on Chris Paul, Blake Griffin and squabbling with your teammates.
1d
ESPN Stats and Information Group
The Hornets did a good job taking care of the ball during the 2014-15 season
1d
ESPN Stats and Information Group
During the 2014-15 season the Suns lost the most games at the final buzzer
New Clippers coming? The franchise is considering a rebrand this offseason, sources say.
NBA teams are taking rest more seriously than ever.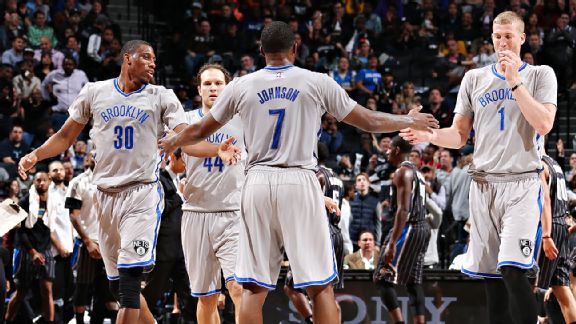 Dave Tuley and Erin Rynning detail how to bet the 2015 NBA playoffs, including Vegas rankings, best bets and picks for every series.
Our ESPN Forecast panel predicts which West teams will advance to Round 2.
Our experts weigh in with their predictions for the first round of the Western Conference playoffs.
Bill Simmons, Jalen Rose and Zach Lowe break down the four most intriguing players in the NBA playoffs. You will be surprised who comes in at no. 1.
Bill Simmons, Jalen Rose, and Zach Lowe break down which teams in the playoffs have the highest "urgency level," all with the help of the rock band Foreigner.
Apr 19, 2015

,

12:52 PM ET
Chris Paul: 'It's win or nothing'