8h
Anthony Witrado, Special to ESPN.com
With Brandon McCarthy out with a season-ending elbow injury, the Dodgers are faced with the obvious question: Who will pick up the slack?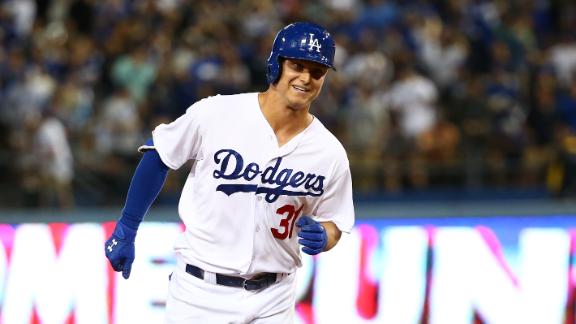 8h
Anthony Witrado, Special to ESPN.com
A four-run third inning was enough to ensure the Dodgers their first win of the season over the reigning World Series champs.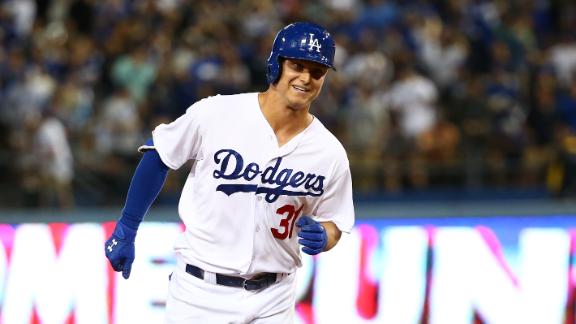 Pederson, Turner homer for Dodgers in 8-3 win over Giants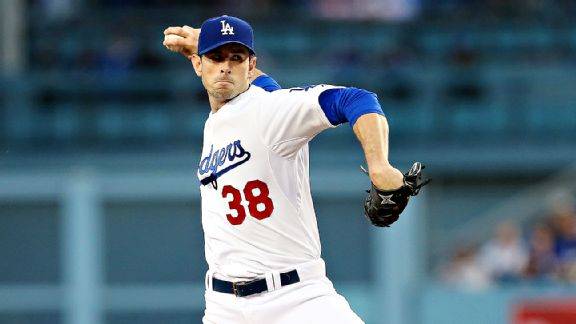 The rash of injuries to starting pitchers will create an active trade market that might get started earlier than usual.
2h
Anthony Witrado, Special to ESPN.com
Critics howled after the Dodgers' front office signed oft-injured pitcher Brandon McCarthy in the offseason. Today, those same critics can gloat.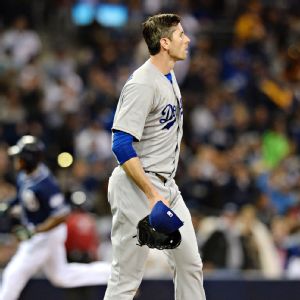 Dodgers pitcher Brandon McCarthy will miss the rest of the season with a torn elbow ligament, creating a hole in the middle of the rotation for a Los Angeles team with World Series aspirations.
In ESPN's Fight for Perfection issue, Howard Bryant writes that today's colossal athletes invite awe. But what is
 gained in size will come with a loss of fan connection.
Tristan H. Cockcroft and Derek Carty get you ready for daily fantasy baseball by giving advice and answering your questions, starting at 6:15 p.m. ET.
Alex Guerrero was the only real sign of life in the Dodgers' 3-1 loss to the Padres on Sunday -- not the first time that has happened this week.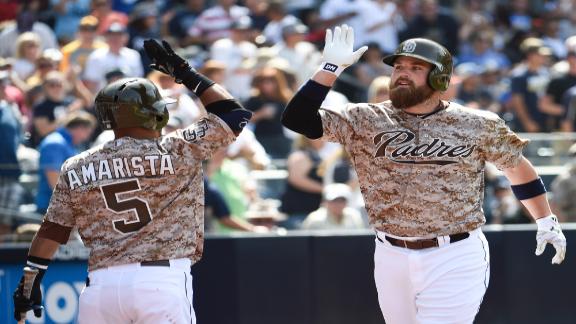 The Dodgers' bats went silent as the Padres salvaged the final game of their three-game series.
Apr 28, 2015

,

10:12 AM ET
Keith Law's Top 25 players under 25