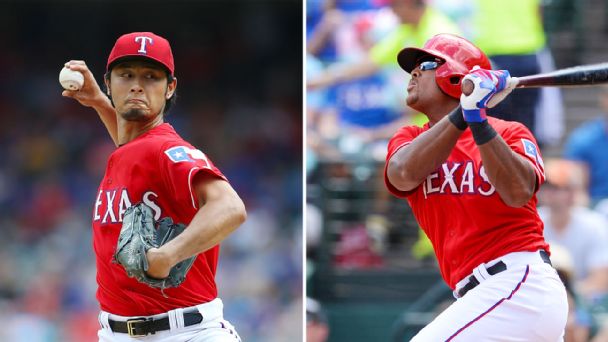 Darvish, Beltre All-Stars
Ace Yu Darvish got his third nod, while third baseman Adrian Beltre received his fourth. AL roster »
Ex-Ranger Cruz voted starter »Surprises, snubs?

ASG home »Rangers fall to Mets

Blog »
Getty Images
Mavericks

Kevin Pelton
Breaking down Day 7: Garnett staying in Minnesota Story
DALLAS PHOTO GALLERIES
LATEST GALLERIES
Norm Hall/Getty Images
10 Photos

Find Tickets:
Buy Dallas Sports Tickets and all other Dallas Area Tickets at StubHub!

See all tickets
Cowboys

Paul Gutierrez
NFL Nation TV (3 p.m. ET) gets interactive with predictions Story
Stars

Morty Ain
Tyler Seguin: 'For a young guy, I have too many clicking joints' Story