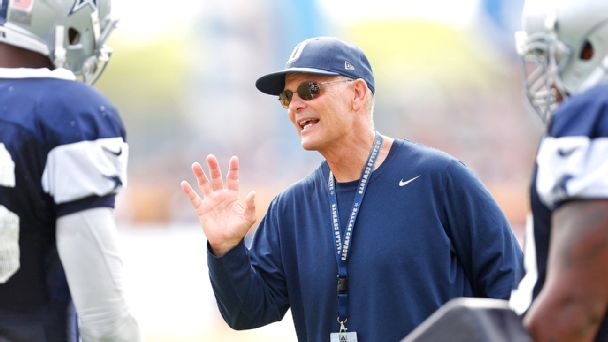 D's Strength At Corners
Rod Marinelli says he has "great, great confidence" in the Cowboys' CBs. MacMahon »D not improved » Can Romo last all season?

Scandrick battles »Street catches on »3 Thoughts »Roster »Blog »
Ron Jenkins/Getty Images
Mavericks

Plenty of spots in the East for first time All-Stars Story
DALLAS PHOTO GALLERIES
LATEST GALLERIES
Norm Hall/Getty Images
10 Photos

Find Tickets:
Buy Dallas Sports Tickets and all other Dallas Area Tickets at StubHub!

See all tickets
Cowboys

Todd Archer
NFL suspends Cowboys backup OL R.J. Dill Story
Stars

Corey Pronman
Julius Honka, Denis Guryanov highlight Stars' next wave Story