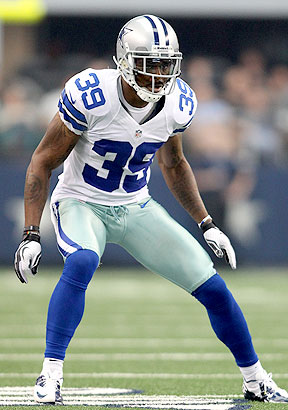 USA TODAY Sports
Better Or Worse?
Has cornerback Brandon Carr been an upgrade over Terence Newman for the Cowboys? It's debatable. MacMahon » Preview: Bengals »
Mavericks

Tim MacMahon
Cuban: Clippers' new owner 'great for the league' Story

Find Tickets:
Buy Dallas Sports Tickets and all other Dallas Area Tickets at StubHub!

See all tickets
Stars

Corey Pronman
Top prospects by team: Central Story