At What Cost?
Anthony Spencer had a career season, but is he worth the price it'll take to keep him around? Vote

Discuss

Ware praises Ryan »
DALLAS PHOTO GALLERIES
LATEST GALLERIES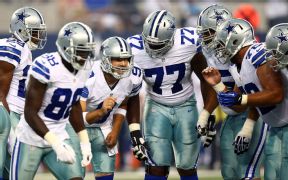 Ronald Martinez/Getty Images
10 Photos

Find Tickets:
Buy Dallas Sports Tickets and all other Dallas Area Tickets at StubHub!

See all tickets
Stars

Corey Pronman
Standout players at Traverse City Story