FELIX JONES HAS DISAPPOINTED

By Todd Archer
ESPNDallas.com
Archive
Felix Jones is the most disappointing player so far this year because expectations for him were so high.
The Dallas Cowboys cleared the deck for Jones to become their feature back after the club decided to part ways with Marion Barber in the offseason. Jones performed well in the final eight games of 2010 and had at least 70 yards in four of the final five games. He was a factor in the passing game, too.
But in four and a half games in 2011, Jones has 255 yards on the ground on 64 carries and 14 catches for 105 yards. He has scored only one touchdown.
And once again Jones was done in by an injury. He missed 10 games as a rookie and two games in 2009. After career highs in carries (185), yards (800), catches (48) and receiving yards (450) last year, he appeared to be over the injury bug.
But Jones has missed the past two games because of a high left ankle sprain suffered at New England, and DeMarco Murray was able to set a franchise record with 253 yards rushing against St. Louis and followed that up with 74 yards on eight carries against Philadelphia.
This was supposed to be the year Jones made good on his first-round status of 2008. He has had to deal with comparisons to Chris Johnson, Rashard Mendenhall, Matt Forte, Ray Rice and Jamaal Charles, all of whom were picked after Jones.
But now he has to wonder what role he will play when he returns from the injury.
There's still time to turn around his season, but through seven games you're left wanting a lot more.
DOUG FREE HAS DISAPPOINTED

By Calvin Watkins
ESPNDallas.com
Archive
The Dallas Cowboys signed Doug Free to a four-year, $32 million contract with $17 million in guarantees this summer with the hope that they had secured a franchise left tackle for years to come. But Free has been inconsistent the entire season. It's rather disappointing. Stunning even.
At one point during the 2011 season, Free was tied with the St. Louis Rams' Rodger Saffold for the most holding penalties in the league. The Cowboys expect Free to be better than that.
It's a surprise to see Free this inconsistent. His footwork is bad at times and he doesn't get his long arms on defenders with consistency. Maybe he's having an off year, but it's clear he's not the same player he was in 2010.
If Free doesn't get his act together in the next two months it wouldn't surprise many if rookie Tyron Smith moves to the left side next year. You need athletic tackles in today's NFL. Smith and Free fit that bill.
This is not one man's opinion regarding the struggles of Free. Coach Jason Garrett said a few weeks ago that Free could play better, but said he has been pretty good overall. ProFootballFocus.com, which grades players after watching every game, has Free tied for 40th among all the tackles in the league. Last season, Free was rated the fourth-best tackle by the site. Free's penalties more than anything are a surprise. He's usually a disciplined player that the team can depend on to play well.
The season is not over, so Free has time to improve his game. He's got the talent, but most of his play hasn't been very good.
You've heard our takes; now give us yours. DISCUSS
LISTEN LIVE!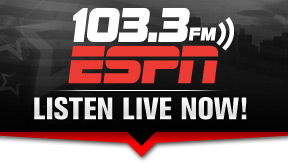 Want to sound off on today's Hot Button topic? Give us a call at 214-787-1033. Listen Live »