Michael Young: Wouldn't be an issue
Updated:
February 11, 2014, 10:29 AM ET
By
Richard Durrett
| ESPNDallas.com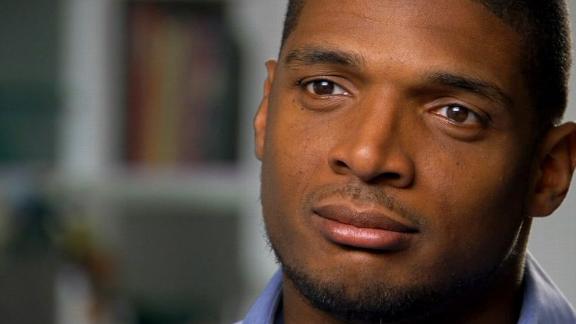 Michael Sam Extended Conversation
Michael Sam, All-American defensive end and SEC Co-Defensive Player of the Year, talks to Chris Connelly about his decision to announce that he is gay.
Michael Sam Extended Conversation
NEXT VIDEO
Recently retired seven-time All-Star Michael Young believes there wouldn't be any issue with a gay player in a major league clubhouse. In fact, he's pretty sure he's had a gay teammate during his career, most of it spent with the Texas Rangers.
More from ESPN.com

Some of the questions surrounding Michael Sam are in the same vein as those asked about Jackie Robinson, and we'll learn how much progress we've made as a society concerning this issue in the weeks ahead, Buster Olney writes. Blog

Young, who said he was impressed with the story of Missouri football player Michael Sam and how the university handled it, was asked during an interview with ESPN 103.3 FM on Monday if he played with someone he thought was gay.
"No, I haven't, but I guarantee you I've had a gay teammate," Young said. "This may be the first openly gay player in the NFL, but clearly we know there have been tons in every sport -- male, female, there have been tons in every sport.
"We just don't know about them or who they are. They're out there right now. They're out there in the NBA, in the NHL, in the big leagues and in the NFL. Hopefully players are just comfortable being themselves."
Sam, a defensive end headed for the NFL draft, said he is gay during an ESPN "Outside the Lines" interview Sunday. He told his team in August and went on to have a terrific season, winning SEC defensive player of the year and helping lead the Tigers to the SEC title game.
Young noted that Sam's revelation didn't impact Missouri's season at all.
Mike and Mike
Greeny and Golic share their thoughts on Michael Sam's decision to come out and its impact on Sam's future, the NFL and more.
"If a college program can pull it off, you'd like to think a bunch of paid professionals can do the same," Young told ESPN 103.3 FM. "For me, it comes down to, 'Can this guy help us win? Is he a winning piece? Can he execute on the field and be a good teammate in the locker room?' I'd like to think it wouldn't be an issue at all, and all the teams I played on, I know it definitely wouldn't have been an issue.
"It would've come down to, 'Is this guy accountable? Is he responsible? Is he willing to have his teammates' backs? Can he go out there and do his job well?'"
Young, who announced his retirement a few weeks ago, is spending time with his family before deciding the next chapter of his life. The Rangers have expressed an interest in having him join the organization is some capacity when he's ready.
Young is the franchise's all-time hits leader and won the 2005 AL batting title.
MICHAEL SAM COMES OUT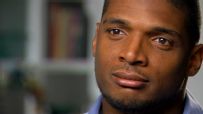 The reaction in locker room is less of an issue than in the media and in NFL front offices.