Anti-'Redskins' ad to be aired
Updated:
October 11, 2013, 11:13 AM ET
Associated Press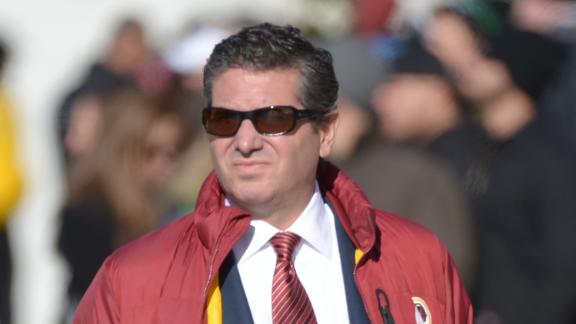 Is Daniel Snyder Open To Change?
Stephen A. Smith and Skip Bayless react to Daniel Snyder's letter to fans defending the use of "Redskins" as the team's name.
Is Daniel Snyder Open To Change?
ASHBURN, Va. -- The debate over the Washington Redskins name will follow the team on the road when it faces the rival Dallas Cowboys.
The Oneida Indian Nation said Thursday it will air a radio ad called "Bipartisan" on the Cowboys' flagship station ahead of Sunday's game.
The ad features President Barack Obama -- a Democrat -- saying he would think about changing the name if he owned the team, and Congressman Tom Cole -- a Republican -- saying the name is "offensive."
The ad is part of an anti-"Redskins" campaign slated to air in cities where the Redskins play on the road this season.
The Oneida Indian Nation is also planning to meet with NFL representatives about the name.
On Wednesday, Redskins owner Dan Snyder called the name "a badge of honor."

Copyright 2013 by The Associated Press
THE NFL ON ESPN.COM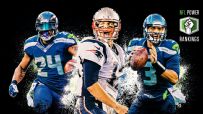 The Patriots are No. 1, but its lackluster Week 16 win allowed the Seahawks to gain support.