Commentary
Yoon's Early Line: UCLA vs. Texas
Updated:
September 22, 2010, 1:33 AM ET
By
Peter Yoon
| ESPNLosAngeles.com
UCLA visits Texas this week to face one of the nation's most prominent programs. Here's how we see some of the key matchups. Vote to tell us how you see it:
UCLA receivers vs. Texas secondary
---
Yoon's Take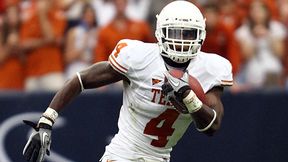 The UCLA receiving corps is quickly becoming a liability with poor rout running, a lack of aggressiveness and too many dropped passes. Texas is deep and experienced in the secondary with Aaron Williams (above) and Curtis Brown leading a unit that held high-flying Texas Tech to 158 yards passing.
Advantage:
Texas
Your Take
UCLA offensive line vs. Texas defensive line
---
Yoon's Take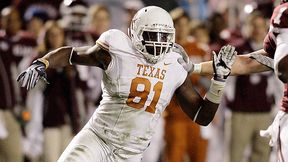 The Bruins front line has developed into a strength with Darius Savage an early favorite for the team's most improved player award as UCLA's run game is much improved, but pass protection is still a work in progress. Texas' quick, athletic ends Sam Acho (above) and Eddie Jones have combined for six sacks and 11 tackles for a loss and tackles Kheeston Randall and Tyrell Higgins are formidable run stuffers.
Advantage:
Texas
Your Take
UCLA running backs vs. Texas front seven
---
Yoon's Take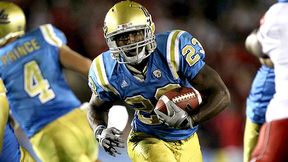 Johnathan Franklin (above) had a breakout game with 158 yards rushing last week and the Bruins are averaging almost 90 yards a game more than last season. But even with Derrick Coleman expected back from injury, yards will be hard to come by against Texas, which led the nation in run defense last year and is leading again this year, giving up only 44 yards per game on the ground.
Advantage:
Texas
Your Take
Texas receivers vs. UCLA secondary
---
Yoon's Take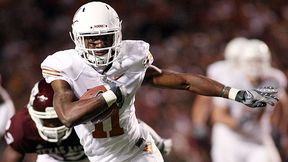 Freshman flanker Mike Davis has emerged as a potential big-time player and James Kirkendoll (above) is a sure-handed possession guy. Those two and Malcolm Williams all have receptions of at least 45 yards this season. The Bruins have developed into a strong coverage group, and showed last week against Houston that their nickel package is effective against the most potent of spread offenses.
Advantage:
UCLA
Your Take
Texas quarterback vs. UCLA pass defense
---
Yoon's Take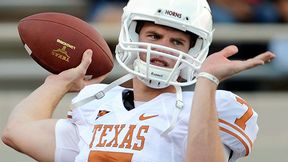 Sophomore Garrett Gilbert (above) is still learning the ropes after taking over for Colt McCoy and the Texas air attack still hasn't found its identity. UCLA hopes that doesn't happen this week. The Bruins faced two of the nation's top quarterbacks the last two weeks in Case Keenum and Andrew Luck and held both in check. UCLA has had trouble against quarterback scrambles, but Gilbert isn't a big running threat.
Advantage:
UCLA
Your Take
ESPNLosAngeles.com
Has covered sports in Southern California for 15 years
Previously a staff writer for the Los Angeles Times from 1995-2008.
Covers UCLA for ESPNLosAngeles.com