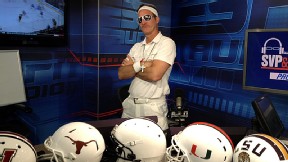 Ray Necci/ESPN RadioGreeny and Golic will be joined by Danny Kanell.
Greeny and Golic welcome ESPN CFB analyst
Danny Kanell (7:10 a.m. ET)
, comedian
Frank Caliendo (8:00)
, ESPN NFL analyst
Tom Jackson (9:10)
and rapper
Nelly (9:30)
to the show on Thursday.
Get in touch with Mike & Mike by emailing (mikeandmike@espnradio.com) or tweeting (@MikeAndMike) the guys -- we will be with you from 6-10 a.m. ET. Follow all of the action on ESPN2, ESPN Radio or ESPNRadio.com.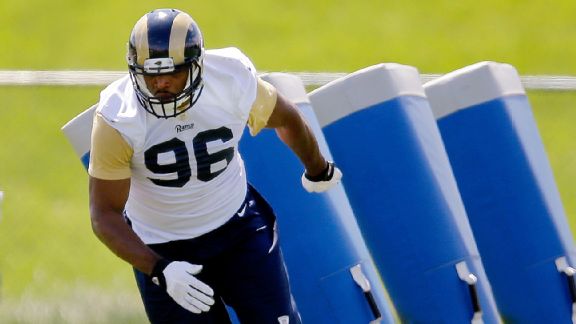 AP Photo/Jeff RobersonJeff Fisher tells the guys about Tony Dungy's controversial remarks regarding Michael Sam and more.
• Rams coach Jeff Fisher discusses the attention that Michael Sam has received during training camp, Tony Dungy's controversial comments, St. Louis' upcoming season and more. Fisher

• Texans DE J.J. Watt weighs in on the start of training camp, Jadeveon Clowney's potential, Andre Johnson's future in Houston, his team's upcoming season and more.
Watt

• Texas coach Charlie Strong comments on preparing for his first season with the Longhorns, whether the Big 12 needs a conference title game, the treatment of student-athletes and more. Strong

• NASCAR's Brad Keselowski takes Twitter questions from fans. Keselowski

Insider: Hear the full show
Listen to Mike & Mike -- commercial free, either streaming or as a podcast!
Not an insider? Sign up now »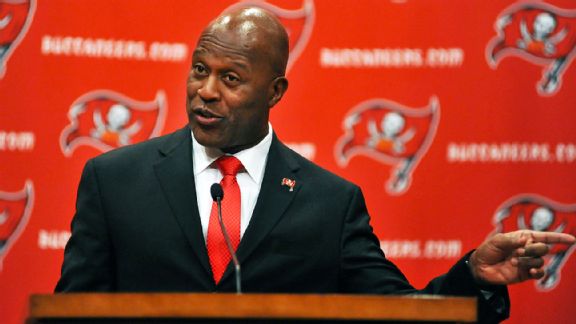 Al Messerschmidt/Getty ImagesLovie Smith tells the guys about the Buccaneers' draft selections, Tampa Bay's QB situation and more.
• Buccaneers coach Lovie Smith comments on his team's preparations for training camp and addresses Tony Dungy's comments about Michael Sam. Smith

• ESPN NFL analyst Antonio Pierce offers his insight on the Giants' areas for improvement for this upcoming season and Tony Dungy's comments about Michael Sam. Pierce

• The Tampa Tribune's Ira Kaufman discusses his interview with Tony Dungy and Dungy's comments during the conversation about drafting Michael Sam. Kaufman

• Pro Football Hall of Famer Mike Singletary weighs in on the start of NFL training camps and Tony Dungy's comments about Michael Sam. Singletary

• Big 12 commissioner Bob Bowlsby explains his comments about cheating in the NCAA and covers the potential for the Power Five conferences to form their own governing body. Bowlsby

• ESPN MLB Insider Jayson Stark talks about whether the Rays will trade David Price and the trade market. Stark


-Baseball Tonight with Buster Olney »
-Behind the Dish with Keith Law »
-Fantasy Focus: Baseball »