Win a copy of Alex Cross on DVD
Updated:
January 31, 2013, 1:05 PM ET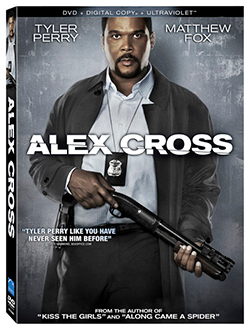 103.3 FM ESPN Insiders, click here to register to win a copy of Alex Cross on DVD.


If you're not already a 103.3 FM ESPN Insider, click here to sign up now. It's free and easy to join, and once you're an Insider, you're just one click away from every contest we have at 1033espn.com.
Now available on Blu-ray and DVD -- Alex Cross starring Tyler Perry as a homicide detective on the trail of a serial killer.
Based on the character created by James Patterson and popularized by Morgan Freeman in Kiss the Girls and Along Came a Spider, Tyler Perry takes over as Dr. Alex Cross in this suspenseful and action-packed film.
From the director of The Fast and the Furious, and also starring Matthew Fox and Edwards Burns, ALEX CROSS has been called "an emotionally charged thriller that will have you on the edge of your seat."
Own it on Blu-ray and DVD today. Rated PG-13.
Click here to learn more about Alex Cross!
Contest ends Feb. 18, 2013 at 11:59 p.m. Contest Rules