Win Django Unchained on DVD
Updated:
April 16, 2013, 12:31 PM ET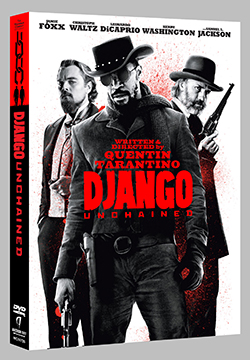 103.3 FM ESPN Insiders, click here to register to win a copy of Django Unchained on DVD.


If you're not already a 103.3 FM ESPN Insider, click here to sign up now. It's free and easy to join, and once you're an Insider, you're just one click away from every contest we have at 1033espn.com.
Now available on Blu-ray Combo Pack and DVD -- Django Unchained -- the Academy Award winning film from Quentin Tarantino starring Jamie Foxx, Christoph Waltz, Leonardo DiCaprio, Kerry Washington and Samuel L. Jackson. Rated R.
Click here to learn more about Django Unchained!
Contest ends April 28, 2013 at 11:59 p.m. Contest Rules