Win Dead Island Riptide video game
Updated:
April 25, 2013, 3:23 PM ET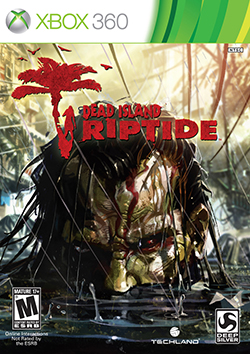 103.3 FM ESPN Insiders, click here to register to win a copy of Dead Island Riptide video game.


If you're not already a 103.3 FM ESPN Insider, click here to sign up now. It's free and easy to join, and once you're an Insider, you're just one click away from every contest we have at 1033espn.com.
The follow-up to the smash hit zombie-slayer of 2011 is ready to take the world by storm! Dead Island Riptide is here!
Face off against swarms of the undead, including familiar half-eaten faces and new gut-wrenching types like the waterborne Floaters, the chaos-inducing Screamers and more!
If a zombie-infested island isn't enough for you, how about one that's also been ravaged by a typhoon?! Floodwaters cover the island, granting access to new locations and blocking access to others, so you'd better hope there's a boat nearby!
Whether you're a lone ranger type or a "safety in numbers" type, Dead Island Riptide provides a seamless four player jump-in/jump-out online co-op experience like no other!
Dead Island Riptide is available now on Xbox 360, PS3 and PC. Rated M for Mature.
Click here to learn more about Dead Island Riptide!
Contest ends May 5, 2013 at 11:59 p.m. Contest Rules