Soccer star Wayne Rooney has told Manchester United, one of the most successful clubs in English soccer history that he wants to leave and could possibly land with Manchester City, which has not won a League Cup since 1976.
Page 2 pondered similar scenarios in American sports, in which a revered figure would opt to jump to a less-successful neighbor.
In case you can't picture it, here are some handy visual aids.
---
Derek Jeter to the Mets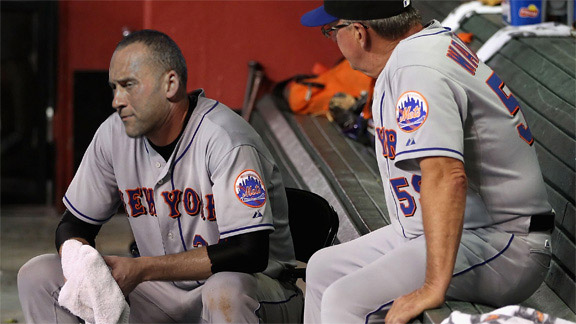 The Captain trades the Bronx for Queens, but is sad because he misses Jorge Posada.
---
Mike Krzyzewski at NC State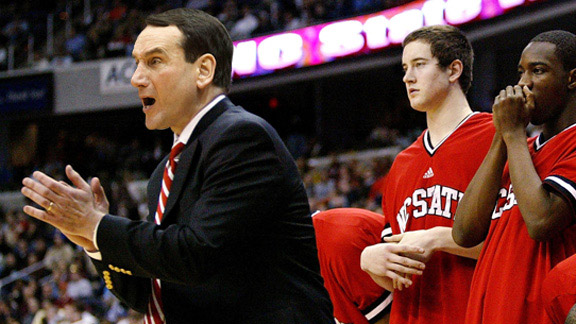 Those bitter matchups versus Steve Wojciechowski's Duke teams at Cameron Indoor Stadium? On Coach K Court? Awwwwkward.
---
Kobe Bryant as a Clipper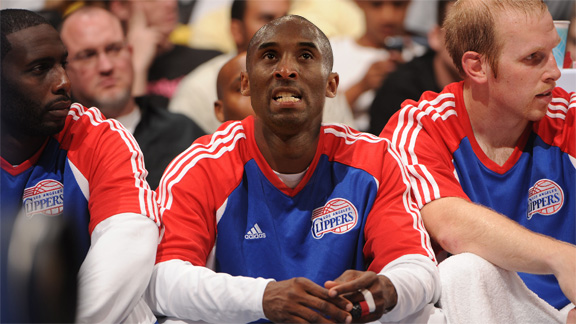 He scours the crowd. Nope, no Jack Nicholson. But he's got a seat next to Chris Kaman, so that's something.
---
Mack Brown at Texas A&M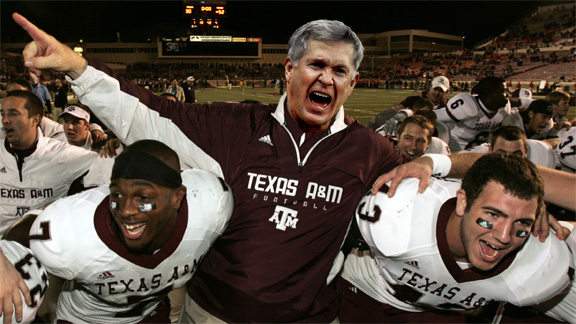 After turning the Longhorns over to Will Muschamp, Brown relocates to College Station, learns the words to the "Aggie War Hymn."
---
Cliff Lee to the Cowboys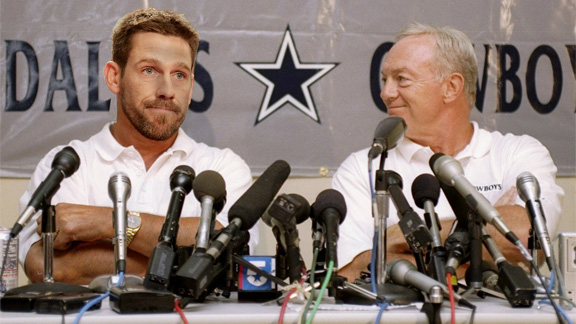 Jerry Jones, desperate for a clutch performer under center, heads next door to Rangers Ballpark and hijacks Nolan Ryan's ace.
---
Dave Wilson is an editor for Page 2.
All photo illustrations use photos by Getty Images, except Texas A&M photo by The Associated Press.