Discussion
Friends, fighters and Friday Night Lighters hit Tribeca
Sam Alipour was at the Tribeca ESPN Sports Film Festival, where there was plenty of fighting but no brawls. Story
Updated:
May 7, 2008, 2:21 PM ET
By
Sam Alipour
| Special to Page 2
Andrew H. Walker/Getty Images
The cast of "Redbelt," including MMA legend Randy Couture (left) give some friendly hugs to their director, David Mamet (in glasses).
Opening Night Festivities Editor's note: This is the first of two recaps from the second annual Tribeca ESPN Sports Film Festival.
NEW YORK -- How to kick off a sports film festival: Take one totally off-the-wall David Mamet movie, add celebrity sycophants, a ...
Read full story
MORE FROM THE FESTIVAL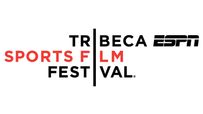 PODCAST: THE ZEN OF BOBBY V
In
"The Zen of Bobby V"

directors Andrew Jenks, Jonah Quickmire Pettigrew and Andrew Muscato take the audience backstage into the largely unknown world of Japanese baseball, where former Mets skipper Bobby Valentine has found happiness and a great deal of success managing the Chiba Lotte Marines. For their troubles, the directors got a ticket out of class. I met up with the NYU students to find out how, exactly, they duped the World Wide Leader into funding this massive project (the documentary airs on ESPN May 13) and whether they were doing keg stands on the company dime.
PODCAST

For more on "Redbelt," check out our podcast with David Mamet and Randy Couture.
PODCAST

SQUAWK BOX
David Mamet, on the notion that MMA's popularity is a product of America's so-called violence-crazed culture:
"We have a competitive culture. We don't have a violent culture. It sometimes gratifies us to think that we do, but it's just not true. This is the greatest country in the history of the world. We get along with each other. We forget at election time that we have 300-plus million people with different views, but that's called a democracy. We don't rise up and kill each other over the color of our skin or our political beliefs. Where is the violence that you see here? Over the last 250 years, we've become much less violent here than in any other society in the history of the world. We have a peaceful culture."
PUNCH/COUNTER: "FIGHTER"
Punch: Director Natasha Arthy on her film, "Fighter"

:
"It's about a half-Danish, half-Turkish girl who loves kung-fu even though her family wants her to concentrate on school. It's about finding your own way, being young and making your first serious choices, an issue that's more difficult when you have two cultures inside you. When I started my research, I found out that many Middle Eastern girls practice martial arts. In Denmark, we have a lot of prejudice that women from Middle East are suppressed, so I thought it would be quite nice if the character was fighting."
Counter: Overheard after the "Fighter" screening ...
Young woman: That was like "Bend it Like Beckham," but not funny.
Young man: Yeah, but it kicked a--
Young woman: And there were no anorexic chicks.
WHAT JOCKS CAN LEARN AT TESFF
Celebs like big-screen mafioso Chazz Palminteri ("Analyze This," "A Bronx Tale," etc.) have learned something many jocks haven't: In this new media world, do not pose for a photo with anyone, anywhere, ever. Witness C-Palm's exchange with a camera-phone-toting obese New Yorker just outside the Festival offices. Obese man: Chazz, one photo, pal?
Chazz: Sorry, I can't. I don't know where that thing'll end up.
Obese man: But it's for my dad. He's a big fan.
Chazz: Well, I'm a big fan of your dad's. Still not doing the photo, though. Any men who may or may not quarterback a team in Arizona, take note.
RANDOM INTERVIEW WITH ...
Smash Williams, aka Gaius Charles of "Friday Night Lights."
Smash is graduating. Does that mean you're done?
It could be a spin-off: "Saturday Night Lights"! I think next we'll see him in college. He's one of the only characters you'll track through that transition. I've been so gifted to have this role, with steroids, racism and college scholarship drama. He's growing into a man, dealing with life's challenges.
Thoughts on the zany second season?
Fans were disappointed when we went broader, stepping away from the field. But the writers kept the feel of the show while bringing in new ideas and a new audience. And I think we all stepped up our games as actors. We've got our formula now. We're excited to do our thing again.
OK, if you like Season 2 so much, want a murder subplot for Smash?
Oh, man! (Laughs) Why you gotta go there? You gotta do me like that?
Smash is an All-American type. How much of that is Gaius?
I'm hot. Well, OK, I'm better then I was two years ago. Let's just say Smash and Gaius have had their fair share of hits.
CATCHING UP WITH ...
"First Saturday in May," from rookie directors John and Brad Hennegan. The doc about the '06 Kentucky Derby contenders finally hit 18 major U.S. markets earlier this month, one year after it premiered at the first TESFF. Credit late assists from distributors Churchill Downs and Mark Cuban, and an early one from some pals. "We were like, 'Guys, wanna shoot a movie?'" John explains. "Hey, we're not the Coen brothers."
THINGS TO KNOW ABOUT "BIGGER, STRONGER, FASTER*"
• Hits theaters May 30
• Producer Jim Czarnecki produced "Bowling for Columbine" and "Fahrenheit 9/11"
• Keep your ears peeled for '80s classics "Eye of the Tiger" and "Holding Out for a Hero"
• Appearing in the film: Spider-Man creator Stan Lee, Floyd Landis, Ben Johnson, Carl Lewis, Rep. Henry A. Waxman and Ben Affleck (via his performance in an '80s after-school special about steroids)
• Not appearing in the film: Jose Canseco (He wanted money.)