Discussion
FBO: Five schedule myths
Some commonly held schedule beliefs simply don't hold up
Updated:
April 15, 2009, 12:39 PM ET
By
Aaron Schatz
| Football Outsiders
Now that the NFL's schedule has been released, every football pundit has an opinion on which team has it easy or hard for the 2009 season. Now, there's no doubt that schedule strength is important, and it's sure nice when your favorite team gets to play another division during a particularly weak season. But there's also going to be a lot of talk about when each team gets its bye, when each team has to play on the road, and what order the games come in -- and a lot of widely held assumptions about the schedule bear no relation to the actual facts. Here are five of them.
To continue reading this article you must be an Insider
Insider
2009 NFL SCHEDULE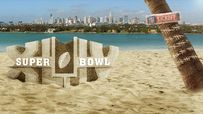 The NFL released the full 2009 regular-season schedule Tuesday. Among the highlights: The Cowboys will open their new stadium against the Giants in Week 2 (Sept. 20) and the Colts play host to the Pats in Week 10 (Nov. 15).
Story
|
Schedule
|
MNF
|
Schedule strength
VIDEO
ANALYSIS
SPORTSNATION/COMMUNITY