Discussion
NBA Offseason Buzz: Trail Blazers
A new addition and a healthy Greg Oden have Portland thinking big
Originally Published:
September 1, 2009
By
John Hollinger & Ric Bucher
| ESPN Insider

Want to know who's heating up for a big season on the hardwood? Insider is tapping into John Hollinger's projected player efficiency ratings to see who's trending up and down across the NBA. Ric Bucher rounds out the report by examining a pivotal player you'll want to watch as the season approaches. The series continues with the Portland Trail Blazers.
A young 54-win team that kept all its parts and added a veteran point guard, Andre Miller, to the mix means the Rose Garden may finally be ready to live up to its name. Assuming Brandon Roy and Greg Oden stay healthy -- no small assumption -- the Blazers could flirt with 60 wins this season. A fantastic regular season, though, is only going to heighten expectations to get out of the first round, a pressure the Blazers blanched under last spring. And if Roy, Oden and LaMarcus Aldridge are truly a championship-caliber triumvirate, getting out of the first round is a must.
To see which player is taking off, who is crashing to earth and which name you'll need to know for the 2009-10 season, you must be an ESPN Insider.
To continue reading this article you must be an Insider
Insider
2009 NBA OFFSEASON BUZZ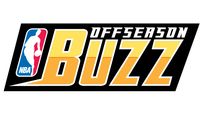 As the NBA offseason winds down and we gear up for the 2009-10 campaign, Insider taps into the insights of John Hollinger and Ric Bucher to examine who's rising, who's falling and who's worthy of extra attention on evey NBA roster.
Pacific Division
Northwest Division
Southwest Division
Atlantic Division
Central Division
Southeast Division
Note: For definitions of all of John Hollinger's advanced statistics, click here.