Discussion
NBA Offseason Buzz: Milwaukee Bucks
Rookie point guard could frustrate Skiles, but process will be fun to watch
Originally Published:
September 13, 2009
By and
Ric Bucher
| ESPN Insider

Want to know who's heating up for a big season on the hardwood? Insider is tapping into John Hollinger's projected player efficiency ratings to see who's trending up and down across the NBA. Ric Bucher rounds out the report by examining a pivotal player you'll want to watch as the season approaches. The series continues with the Milwaukee Bucks
.
No team has strip-mined its roster to avoid paying the luxury tax as severely as the Bucks. They essentially dealt Richard Jefferson for expiring contracts and let a promising young point guard, Ramon Sessions, walk rather than pay him or take something back in return. Who's left? A bunch of lightning-in-a-bottle prospects, guys who have shown glimmers of being special -- Carlos Delfino, Roko Ukic and Hakim Warrick, rookie Brandon Jennings -- but haven't quite put it together.
All of which puts a monstrous burden on two vets, center Andrew Bogut and guard Michael Redd, who are returning from injuries. Coach Scott Skiles has a knack for squeezing surprising results out of undermanned rosters -- for a while, anyway -- but those have been teams full of talent-light, effort-heavy players. No one has ever put Bogut or Redd in that category, but both they and the team say their injuries have inspired previously untapped dedication. They'd better have, or this promises to be one long winter.
To see which player is taking off, which is crashing to earth and which name you'll need to know for the 2009-10 season, you must be an ESPN Insider.
To continue reading this article you must be an Insider
Insider
2009 NBA OFFSEASON BUZZ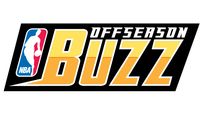 As the NBA offseason winds down and we gear up for the 2009-10 campaign, Insider taps into the insights of John Hollinger and Ric Bucher to examine who's rising, who's falling and who's worthy of extra attention on evey NBA roster.
Pacific Division
Northwest Division
Southwest Division
Atlantic Division
Central Division
Southeast Division
Note: For definitions of all of John Hollinger's advanced statistics, click here.