Discussion
Teams to watch as 2009-10 unfolds
Originally Published:
November 9, 2009
By
Graham Hays
| ESPN.com
The last time a team from beyond the spotlight of the major conferences reached the Final Four, it clinched its trip to the sport's showcase on a court in Spokane, Wash. Eight years after the school then known as Southwest Missouri State pulled off the feat in the city four hours east of Seattle, another Final Four run could begin there.
Meet Gonzaga, a team whose pursuit of elite status could shake up the landscape of a basketball season that Connecticut and Stanford otherwise ...

Read full story
2009-10 Season Preview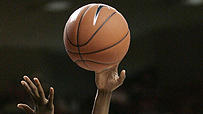 Get ready for 2009-10 with ESPN.com's women's college basketball preview.
Friday, Nov. 13
•
ESPN.com's Preseason All-America teams
•
Moore is preseason player of year (again)
•
Voepel: Baylor's Griner set for debut
•
Voepel: Spartans ready to move on in Big Ten
Thursday, Nov. 12
•
Voepel: UConn's Charles all-business
•
Hays: Greene fits holes, roles for Huskies
Wednesday, Nov. 11
•
Top five players at each position
•
Voepel: A difficult decision
•
Hays: Players to watch
•
Voepel: OU shifts to guard-oriented attack
Tuesday, Nov. 10
•
Hays: Appel leads Stanford
•
Voepel: Academics first for Ogwumike
•
Hays: Mid-major top 10
Monday, Nov. 9
•
ESPN.com preseason top 10
•
Voepel: Five questions
•
Hays: Teams to watch