Discussion
FBO: A wild-card weekend preview
Eagles/Boys and Ravens/Pats could come down, quite simply, to the shotgun
Updated:
January 7, 2010, 10:46 AM ET
By
Aaron Schatz
| Football Outsiders
Every Thursday during the NFL's regular season, Football Outsiders president Aaron Schatz wrote "Numbers Crunching," a metric-based preview of the upcoming weekend's games. We don't like messing with what works, so here's a metric-based preview of the four wild-card games this weekend. To better understand the metrics that are unique to Football Outsiders, please click here.
One interesting battle in this game is the Cincinnati pass rush against the Jets' offensive line and quarterback Mark Sanchez. Although the Jets have allowed just 30 sacks (tied for 10th in the league), they rank 23rd in Adjusted Sack Rate because those sacks have come in very few pass attempts. (With only 419 pass attempts, not including clock-stopping spikes, the Jets were more than 60 passes behind every other NFL team this season.) However, the Bengals have not had much of a pass rush this year, especially since defensive end Antwan Odom went down early in Week 6. The Bengals rank 28th in Adjusted Sack Rate since that game.
We've recorded 15 percent of the Jets' pass rushes as "zone blitzes," with at least one lineman (or outside linebacker in a three-point stance) dropping back as someone else rushes the passer. That's the highest rate in the league -- and a great strategy against Cincinnati. The Bengals average just 2.8 yards per play when the opponent sends a zone blitz, compared to 6.7 yards per play on other pass plays.
We gave you some analysis right here. Now, if you want to go inside PHI/DAL, BAL/NE, and GB/ARI -- and go deeper into this whole "rookie QBs don't play well on the road in the playoffs" thing -- you must be an ESPN Insider. It's worth it; there's a ton of info in here you can use in a variety of ways (pick the game, impress your friends, find new friends, etc.).
Insider
2009 NFL PLAYOFFS: ROAD TO MIAMI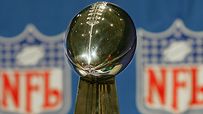 Who will supplant the Steelers as champions? The Colts and Saints will square off in Super Bowl XLIV on Feb. 7 in Miami.
COMMENTARY/BLOGS
CHAMPIONSHIP GAMES
Colts 30, Jets 17
Saints 31, Vikings 28 (OT)
DIVISIONAL ROUND
Vikings 34, Cowboys 3
Jets 17, Chargers 14
Saints 45, Cardinals 14
Colts 20, Ravens 3
WILD-CARD GAMES
Jets 24, Bengals 14
Cowboys 34, Eagles 14
Ravens 33, Patriots 14
Cardinals 51, Packers 45 OT