Discussion
An outside-the-box plan for realignment
Each season divisions would change, increasing fairness and hope for more teams
In this article, I explained why baseball's competitive balance is better than you realize, actually on par with the NFL's.
This does not mean baseball is "fair" and it certainly seems most fans desire the sport to be more fair. And what makes baseball unfair, mostly, is the New York Yankees. As you probably know, the Yankees spend a lot of money and win a lot of games. They don't win it all every season, but they won it all last season, so now everybody is again hyper-concerned about fairness ...

Read full story
SERIES SYLLABUS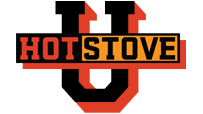 Hot Stove U., which runs from Jan. 11 to Feb. 18, taps into the vast knowledge of ESPN's diverse collection of contributors and presents 30 need-to-know topics for 2010.