Discussion
Bruins' course could be set in June
How the team uses top 2010 draft choice will have long-term ramifications
Updated:
February 3, 2010, 9:57 PM ET
By
Matt Kalman
| ESPNBoston.com
Editor's note: This is the fifth and final installment of a week-long series looking at the next decade in Boston sports.
There's a reason why Boston Bruins fans are rooting for the Black and Gold and for whomever is playing the Toronto Maple Leafs right now. And it's not just because the Leafs are hated, Original Six rivals.
The more games Toronto loses and the deeper the club sinks in the overall standings, the better the odds that the first-round draft pick the Bruins ...

Read full story
THE NEXT DECADE IN BOSTON SPORTS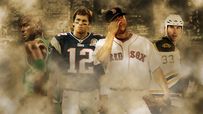 If the past 10 years in Boston brought transformational success, the next 10 may best be described as transitional. Howard Bryant
PATRIOTS' NEXT DECADE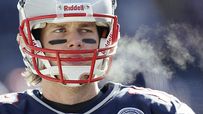 The Pats' success over the next decade depends largely on how long Tom Brady, 32 and entering the final year of his contract, can play at a high level. Mike Reiss
RED SOX'S NEXT DECADE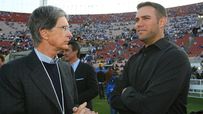 The Sox are coming off one of the most successful decades in team history and, as long as they maintain front-office stability, are well positioned for the next 10 years. Gordon Edes
CELTICS' NEXT DECADE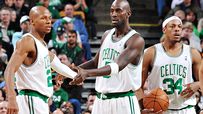 With the Big Three aging, the Celtics are limping into the new decade with a number of questions. Chris Forsberg
BRUINS' NEXT DECADE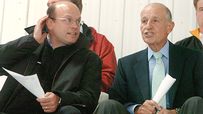 After the 2008-09 season looked to be the start of something great for the Black and Gold, they've regressed this season. Are they still headed in the right direction? Matt Kalman