Discussion
Bassmaster Classic Battles
Updated:
February 21, 2010, 9:15 AM ET
ESPNOutdoors.com
This year, Jeff Kriet gets set to duke it out once again with a giant of the sport, Kevin VanDam. With only ounces separating the pair heading into the final day, Sunday's showdown promises to be one to watch. Throughout the history of the Bassmaster Classic, those particularly close finishes thrill and excite. A good match-up between the top finishers just makes it that much better. Here are some of the best match-ups in Classic history.
See 2007, 2008 and 2009.
Read full story
2010 Bassmaster Classic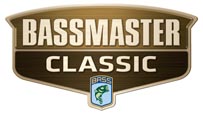 More Coverage
Fantasy
Post tournament coverage
Day Three
Day Two
Day One
MORE CLASSIC STORIES [+]
Classic Angler blogs
Classic on ESPN