Discussion
Michigan's Kevin VanDam wins 2010 Bassmaster Classic, his third title in fishing's premiere event
Updated:
February 22, 2010, 10:24 AM ET
BASS Communications
The 2009 Toyota Tundra Bassmaster Angler of the Year, Kevin VanDam of Kalamazoo, Mich., added another accolade to his career Sunday, winning the 40th Bassmaster Classic on Lay Lake.
After a banner final day with a haul of 19 pounds, 7 ounces, VanDam will take home the $500,000 first-place prize from the total Classic payout of $1.2 million, along with bass fishing's most coveted trophy. With the win, his career BASS earnings topped $4 million, making him the first BASS pro to hit that mark.
With ...

Read full story
2010 Bassmaster Classic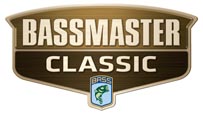 More Coverage
Fantasy
Post tournament coverage
Day Three
Day Two
Day One
MORE CLASSIC STORIES [+]
Classic Angler blogs
Classic on ESPN