Discussion
Outtakes with Gary Bettman
Kenny Mayne sits down for a few minutes with the NHL commish
Updated:
April 27, 2010, 5:12 PM ET
By
Kenny Mayne
| ESPN The Magazine
The following interview appears in the May 3 issue of ESPN The Magazine.
Operator: Just a reminder: Today's conference is being recorded.
KM: We have to do that so you don't come after us after the fact.
GB: Oh, no. We're going to come after you anyway.
To read the rest of Kenny's interview with Gary Bettman, you must be an ESPN Insider.
Insider
ESPN The Magazine: May 3, 2010 Issue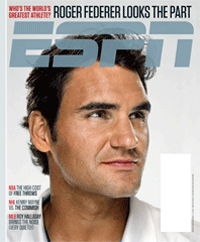 Check out all the content from ESPN The Magazine's May 3, 2010 issue. Where noted, the content is for ESPN Insiders.
May 3, 2010 Issue